Your Trusted Jewelry Buyers
Thinking about selling jewelry? Bring your jewelry, gold, timepieces, and diamonds to the experts at R.F. Moeller Jeweler.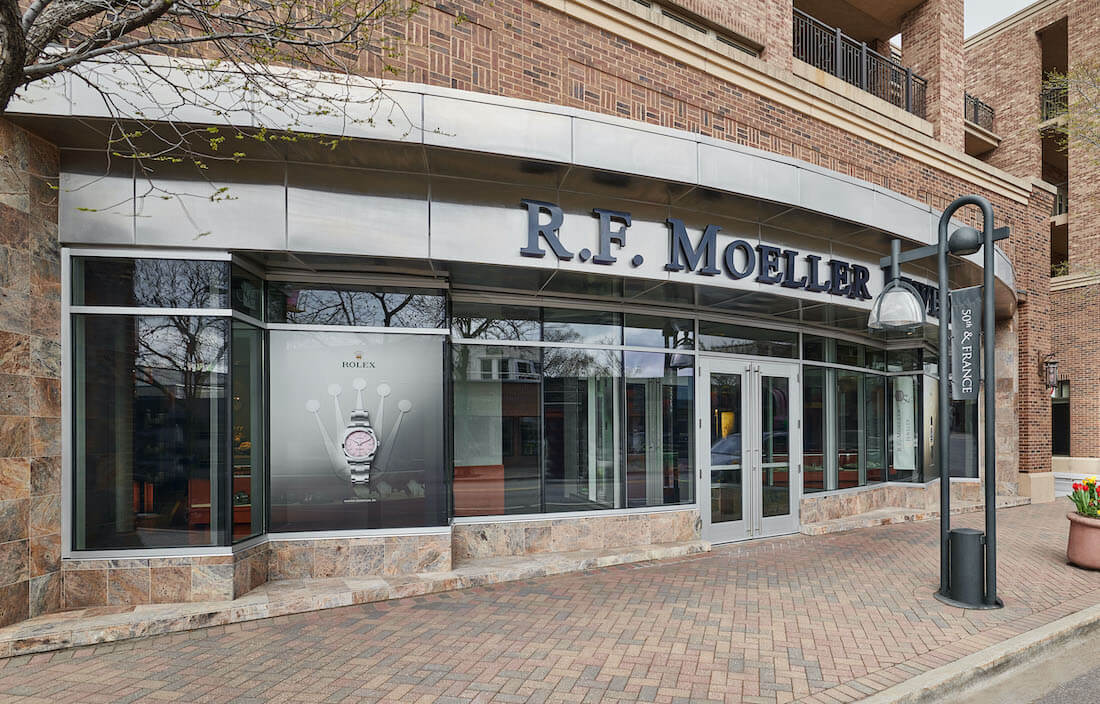 Thinking about selling jewelry?
With great care and unbeatable expertise, we make sure you receive a competitive price for your pieces. Walk away with confidence knowing you've received an honest offer from your trusted jewelry buyers. 
For more than 70 years, R.F. Moeller has been an expert in the Twin Cities jewelry community. Our goal is to make sure you feel comfortable with the sale. We'll always educate you on how we arrived at our offer, and questions are encouraged!
Selling Jewelry & Watches FAQs
What do you buy?
Some of the items we purchase most often include:
Loose Diamonds

Diamond Jewelry

Swiss Watches (including Patek Philippe, Tudor, Omega, Cartier, Breitling, and more)

Gemstone Jewelry

Gold Jewelry

Vintage Coins

Designer Fashion Jewelry

Time Period Jewelry

Sterling Silver Flatware & Tea Sets
How do I sell my watch or jewelry?
Bring your pieces to our Edina or Saint Paul locations anytime we are open. Our expert jewelry buyers will take time to evaluate your pieces for estate purposes and determine our current needs. Typically, you'll have your item back or a check in hand in 3-5 business days.
Prefer an appointment? Go ahead and schedule an appointment at our Saint Paul location. We can't wait to see you!
Whether you're ready to sell an engagement ring, watch, earrings, or designer jewelry, we're here to make the process simple and fair for you.
Sell Your Jewelry or Watch to R.F. Moeller
Contact us today or schedule an appointment with one of our jewelers to learn more about selling your jewelry and other precious items. Tell us more about the jewelry you're looking to sell in the form below and we will get in touch with you soon!