Watch Repair
R.F. Moeller is proud to be home of the single most comprehensive and full-service watch repair studio in Minnesota.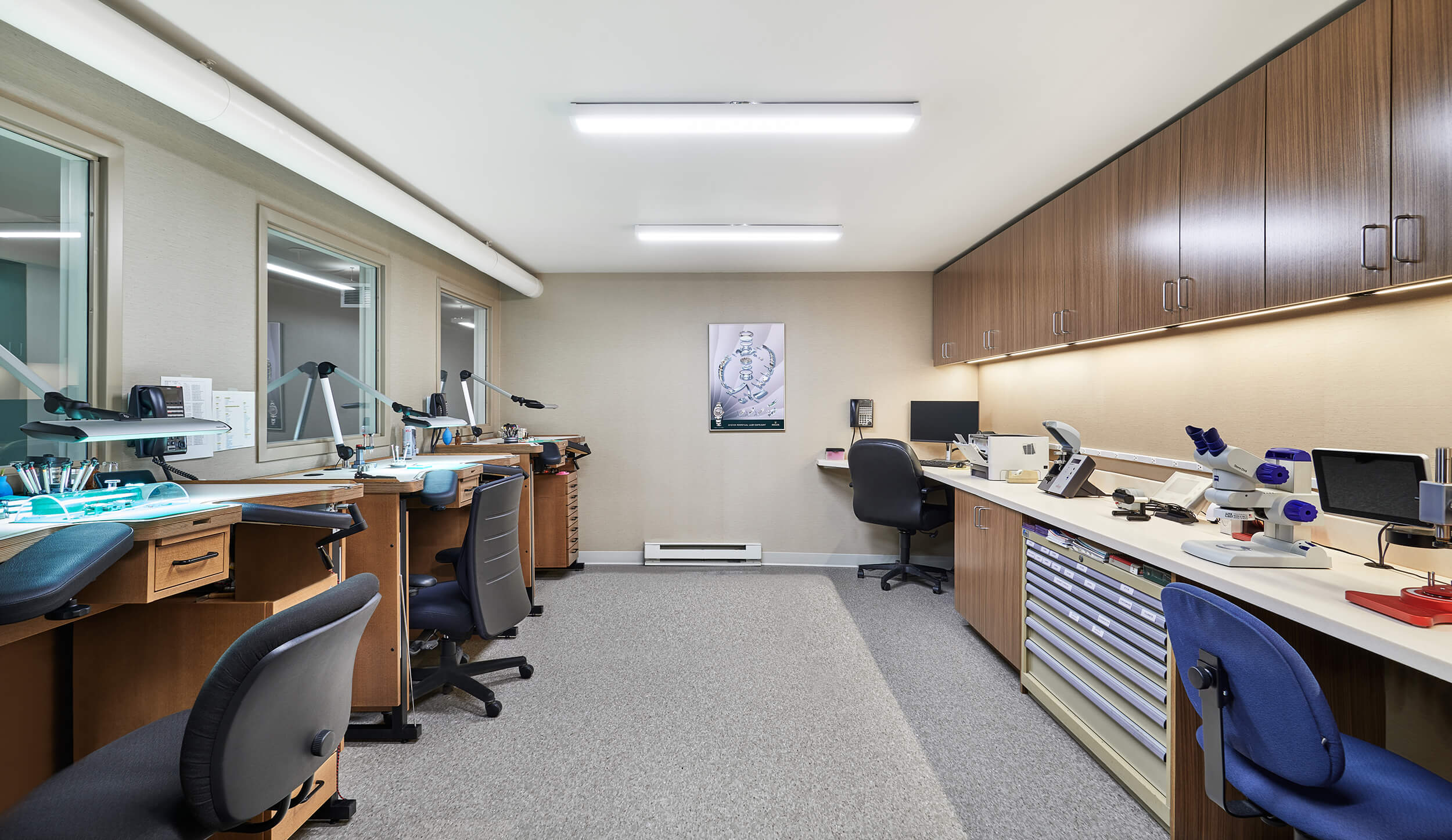 Watch repairs from a name you trust in the Twin Cities.
Our two Rolex-trained service experts will carefully and skillfully work with your precious timepiece. Our watch repair services are handled in-house so you can rest assured that your timepiece will never leave our caring hands. From battery replacements to complex repairs, make R.F. Moeller your first call for watch repair services in the Twin Cities!
Learn more about our watch repair services below and then contact our team or stop into one of our locations for all your repair needs!
We are proud to be a Rolex Authorized Service Center.
Stop into one of our Twin Cities locations.
Bring your timepiece into your nearest R.F. Moeller location for repairs. We're eager to learn more about how we can help keep your watch ticking and looking great for years to come.
Watch Repair FAQs
What service options are most common?
Each day, our watch repair team completes a range of different services on all types of watches. Some of the most common watch repair services we provide include:
Replacing crystal
Watch battery replacement
Servicing or replacing the movement
Restoring vintage timepieces
Fixing or replacing the links
Repairing clasps
Refinishing the dial and hands
Replacing the band
Polishing the watch
Which brands do you service?
Our skilled watchmakers are able to service virtually any watch brand, even brands that we don't carry in our stores.
How long will it take to service my watch?
Watch repairs typically take 3-4 weeks. The timing will depend on the complexity of the repair work that needs to be done, the brand of watch that will be worked on, and which (if any) parts need to be ordered. Please contact one of our locations to learn how long it will take to complete your specific watch repair.
How much will it cost?
The cost to replace a battery is typically $20 to $40. Other watch repair costs will vary greatly depending on what needs to be done. Some factors that impact the overall cost include the condition of the watch, complexity of timepiece, and if new parts will be needed. To receive an accurate estimate for your watch repair, please stop into one of our stores.
Meet the Watch Repair Team
Chad O

Rolex Certified Level 50 Watchmaker

Read More

Matt

Watchmaker

Read More
Watch one of R.F. Moeller Jeweler's in-house watch repair experts in action.
Interested in Jewelry Repairs?
We do that too! Our Twin Cities jewelry repair team is ready to help you restore your jewelry back to its original brilliance.