Create an engagement ring like no other.
Your love is one-of-a-kind, why not have a one-of-a-kind ring to celebrate? Collaborate with our in-house custom jewelry designer to bring your engagement ring vision to life!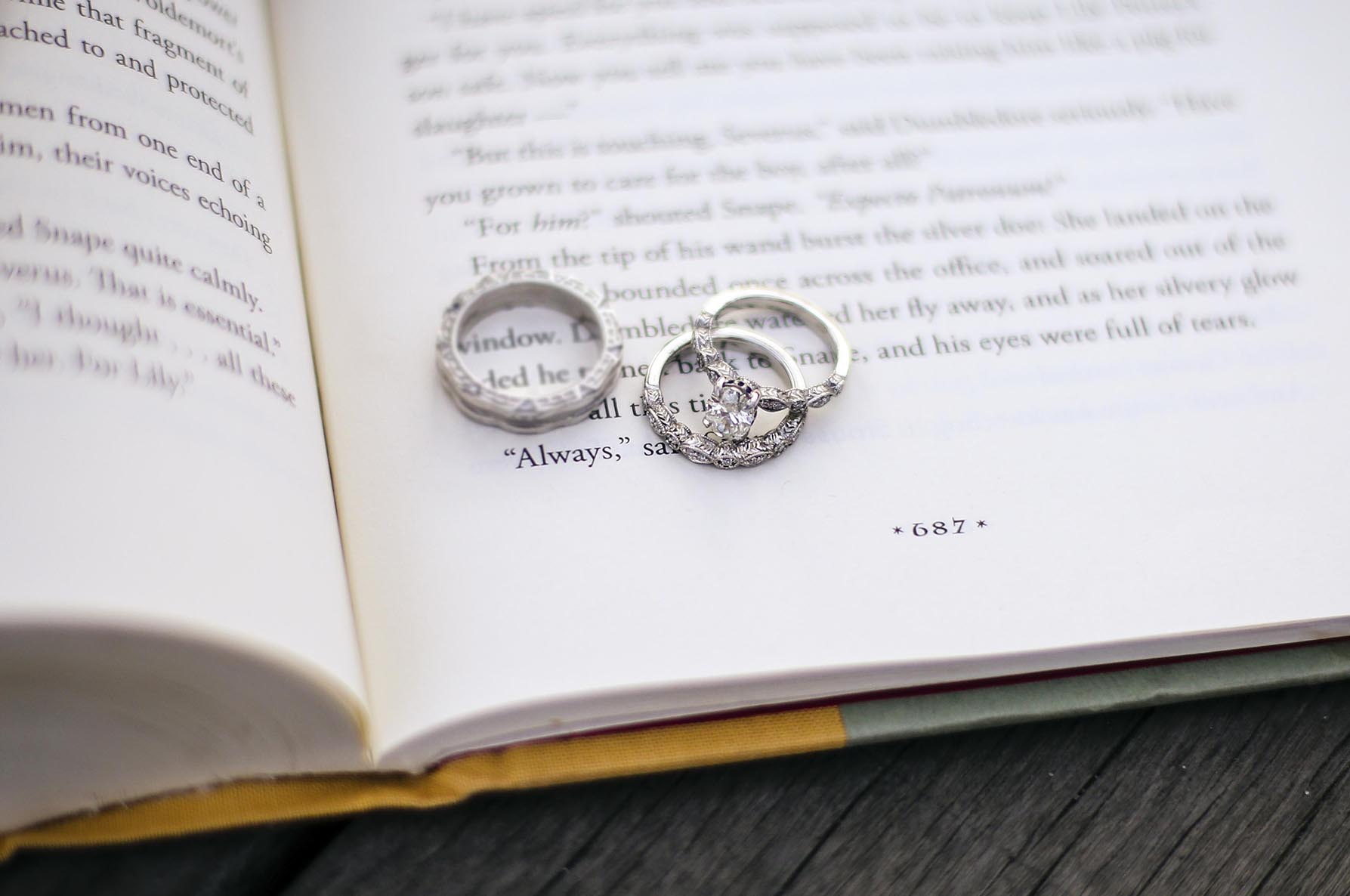 Get Inspired! Real R.F. Moeller Client Rings
Your love is unique, why shouldn't your ring be? Work with our nationally-renowned design studio to bring your custom engagement ring ideas to life. Whether you envision a vintage vibe or cutting-edge work of art, our in-house artisans craft remarkable pieces using our state of the art tools and technology. Combining old world craftsmanship and new technologies, you'll wear a ring that's uniquely you.
Intricate Oval Engagement Ring

Hidden Sapphire Halo

Celebrating Family Diamonds

Bezel Set Diamond Engagement Ring

Whimsical Engagement Ring Design
Curious about the custom engagement ring design process at R.F. Moeller?
Scroll through the images below to learn more!
1. What are your dreams?
We begin the process by meeting with you to listen and learn about your ideas and vision for your custom engagement ring. You're encouraged to bring inspirational photos or create a Pinterest board. Once we understand your hopes and dreams, we will provide an estimate for the project.
2. A digital design is created.
Using Computer Aided Design (CAD), we create a digital version of your design for you to review. This is your first glimpse of what will become your ring! This is a great time to ask questions and provide feedback.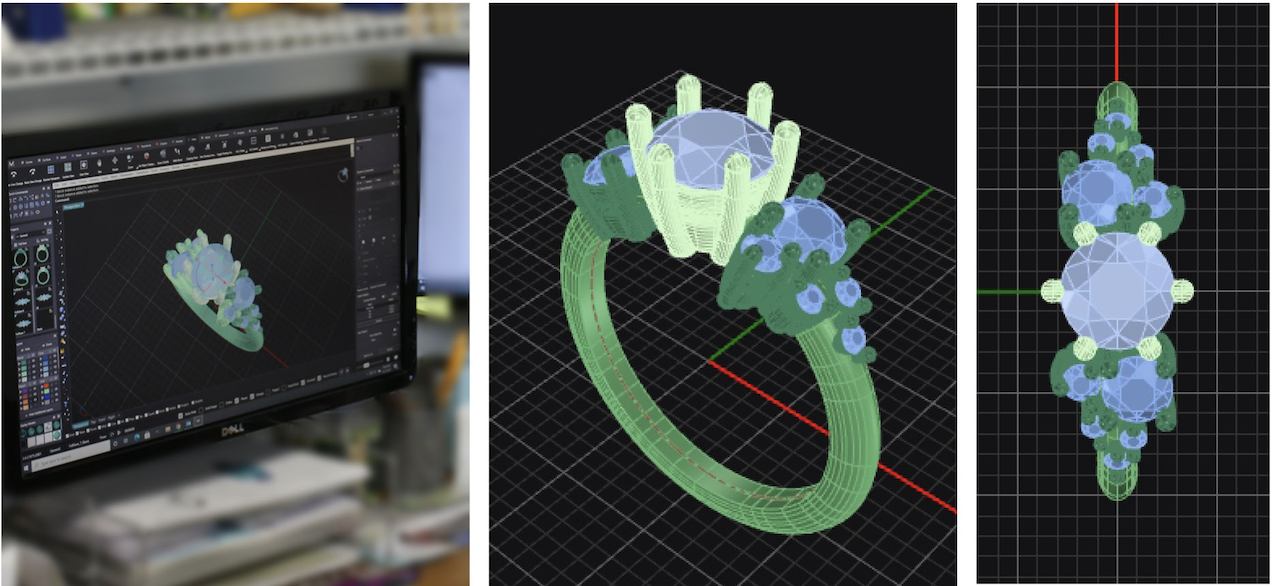 3. We employ 3D modeling.
After you've approved the digital design, our team puts together a 3D model of your piece to inspect the final piece's actual size and shape. This allows you to make sure every detail lines up with your dreams!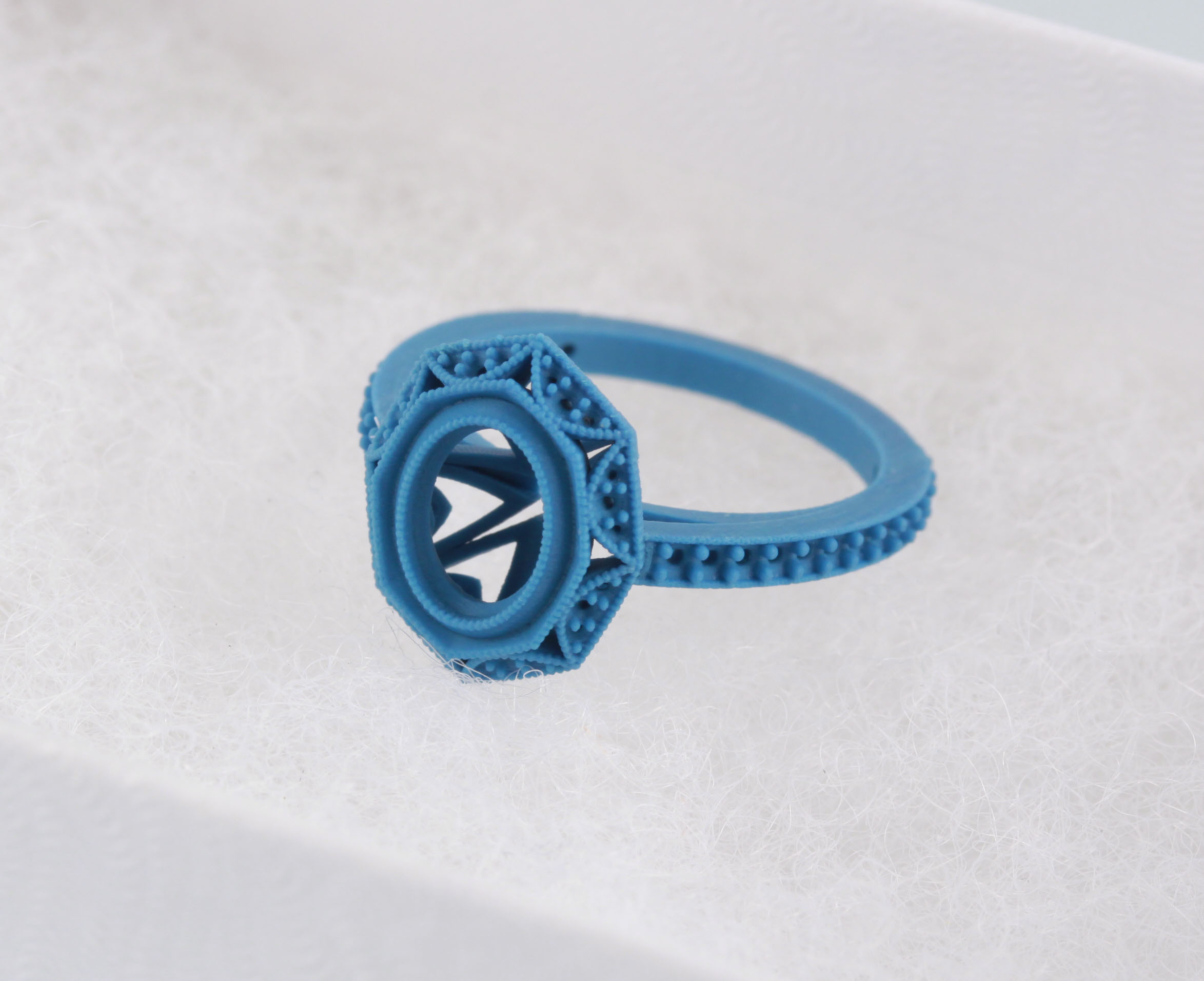 4. A molded creation.
With the 3D model approved by you, molten metal is injected into a mold created by burning out the model. Your custom engagement ring is so close to being realized!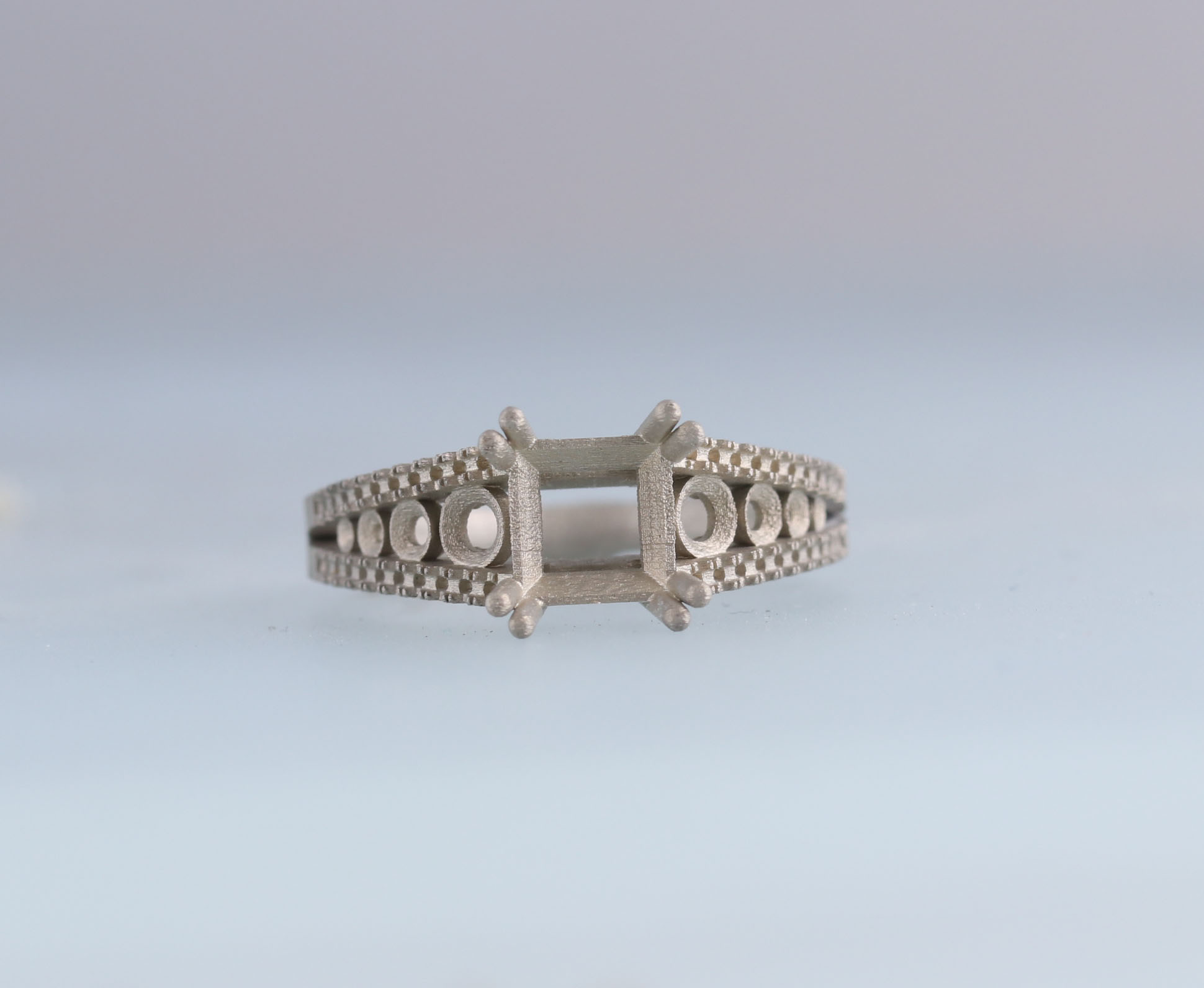 5. Time for final touches.
After the rough casting is removed from the mold, we polish the piece and set the stones. Finishing work is completed to ensure your piece will look stunning for years to come.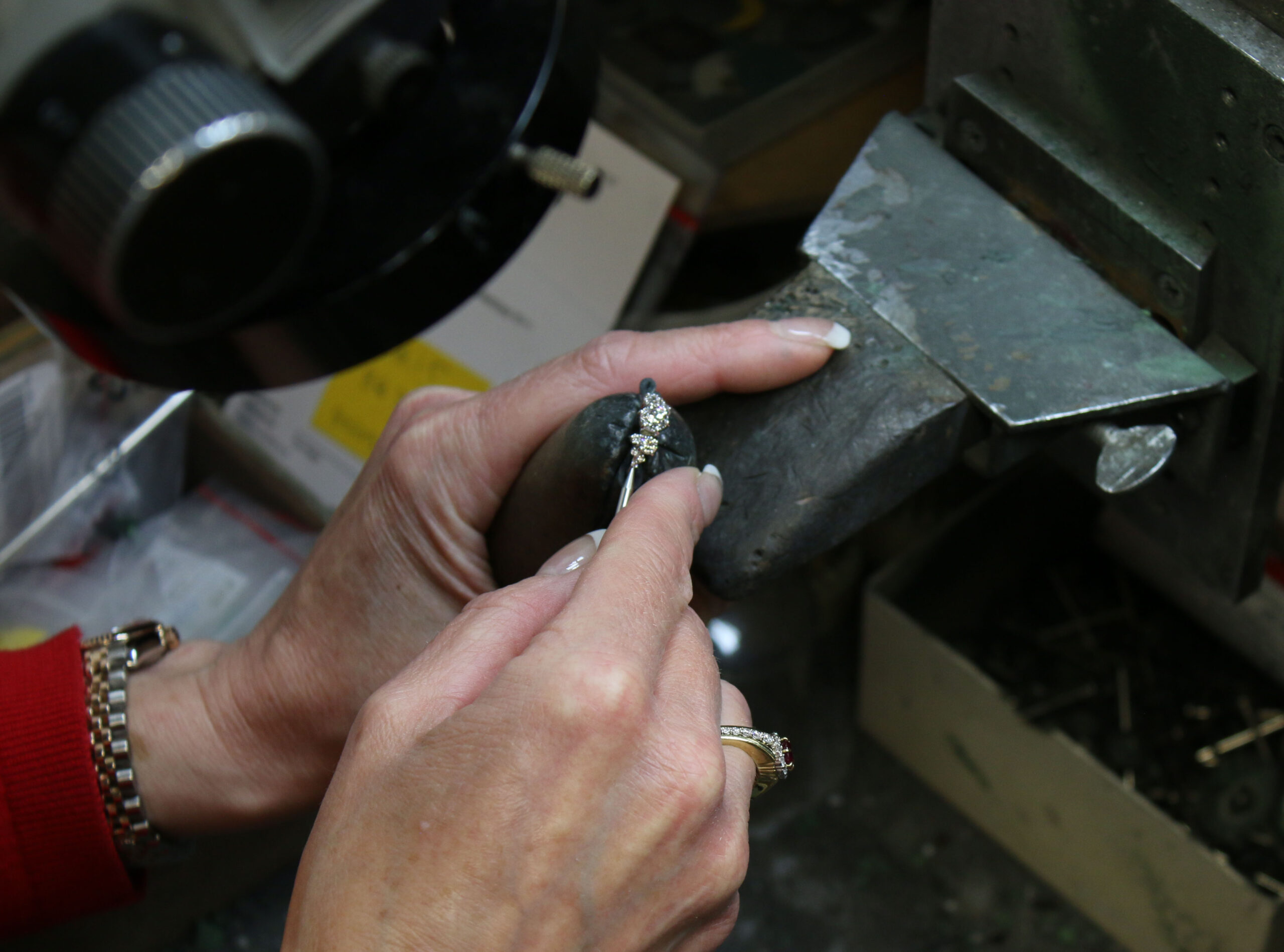 6. The ring is yours!
Time to try that ring on and celebrate your moment! We hope your custom piece represents the unique beauty of your love.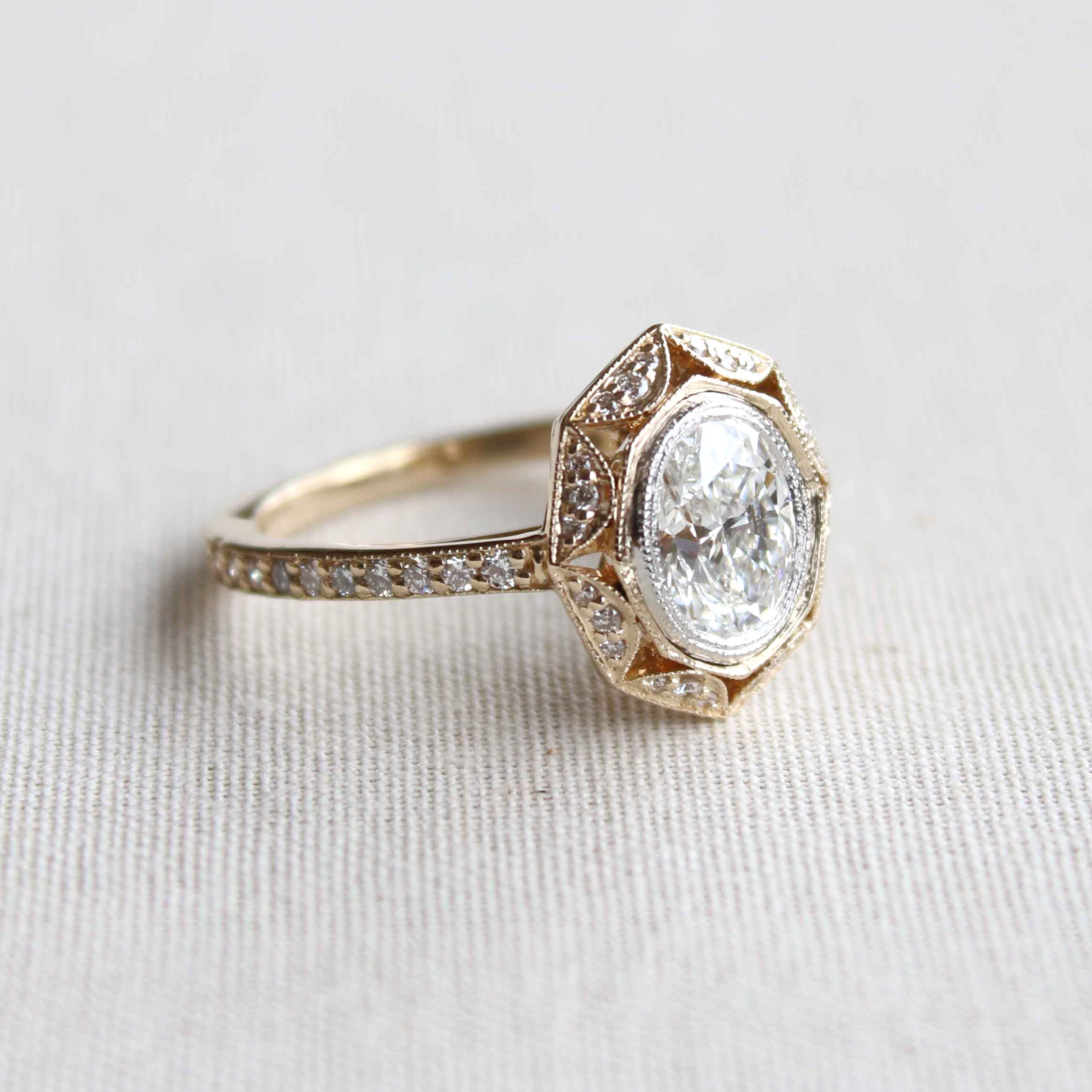 A Lifetime of Love: Free Lifetime Warranty
At R.F. Moeller, our care and attention to detail goes beyond your purchase. When you choose an engagement ring or wedding band from us, our comprehensive, free lifetime warranty comes along with it.
All of our engagement rings come with complimentary:
Ring cleaning
Soldering
Resizing
Engraving
Come In & Get Started Creating
Have a vision for your dream ring? Make an appointment at one of our two locations!
Edina Showroom
Edina, MN 55410
Tuesday-Friday: 10AM-6PM
Saturday: 10AM-5PM
Sunday-Monday: Closed
St. Paul Showroom
Saint Paul, MN 55116
Tuesday-Friday: 10AM-6PM
Saturday: 10AM-5PM
Sunday-Monday: Closed
Make Your Own Moment
"This was the easiest yes! He had my dream engagement ring from RF Moeller. It was even better than I could have imagined." -Kaecey
Custom Engagement Ring FAQs
What can you design?
Our custom design team can make almost anything happen. Tell us your vision or inspiration for your custom engagement ring and let's chat about what's possible.
How much will it cost?
While there's no "one size fits all" when it comes to pricing custom jewelry designs, we're happy to provide an estimate for your project once we know more about it! To get started, schedule an appointment with one of our jewelers or contact us online.
Am I involved in the custom ring design process?
Absolutely! It wouldn't be your custom piece if your voice wasn't involved. At R.F. Moeller, we include you in each stage of the process so you can see exactly what's happening. We encourage you to give us honest feedback and ask us questions. No question is too small when it comes to a romantic investment. Read our "How is it done?" selection below to learn more about our process.
How long will it take?
Due to the precise nature of custom engagement ring design, completion typically takes one month. However, this timeline can extend during higher volume seasons (most notably, the holidays)!
Wish to Schedule an Appointment?