When & When Not To Wear Your Engagement Ring
You're engaged: congratulations! You have a beautiful new ring that you can't stop staring at. It's such a precious symbol of your love that you can't imagine letting anything happen to it. So you're just never going to take it off. Wait, then it's exposed to the world, so maybe just never put it on? Here are some ideas to help you feel more secure.
1. Be Smart About Taking it Off
For the most part, wearing your ring is the best option. You get in the habit, and then you just
feel
 its absence. I 
don't
recommend removing your ring for regular hand-washing because you may forget to put it back on, or drop it down the drain of an icky public bathroom. However, you might want to take it off while hand-washing dishes, to protect both delicate dishes and your ring – especially if you have a garbage disposal. Also, cold water can make your finger shrink enough that your ring could slip off while swimming or, say, cruisin' down your backyard Slip 'n' Slide. Yeah, I know a guy. And if you're doing something where your hand might hit something hard, think about taking it off; if struck right, even diamonds can crack.
2. Find it a Secure Second "Home"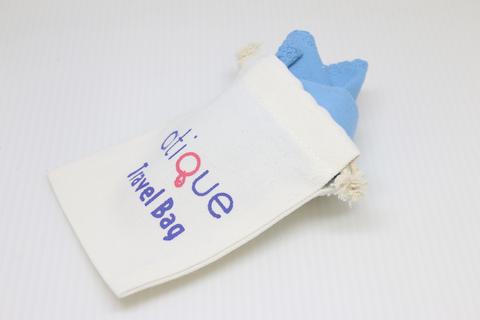 If you're going to remove your ring, you want to be sure you can find it easily again. Get a ring holder or vintage dish to match your decor – there are some adorable ones on
Etsy – and put it where you know you're going to take off your ring – bedside table, kitchen counter, dresser, or all three. If you think you'll take it off while out and about, carry a small pouch or pillbox in your purse or a wear a chain around your neck where you can place it temporarily.
3. Know Your Materials
As you probably remember from middle school science class, different materials – the metals and gemstones your piece is made from – have different properties. Some are softer than others, some scratch easily, some are more brittle, some may react with other substances. For instance, hairspray and perfume can actually cause pearls to deteriorate! So, make sure you know how to care for your particular item.
4. Insure & Document It
It's not fun to think about, but life is full of unforeseen events, so this will help ease your mind. If something happens to your jewelry that's covered by your
jeweler's warranty
, or if you somehow lost your piece altogether, having insurance ensures you'll be covered. Your homeowner's or renter's policy may already cover your item, or you may need to add it specifically. Alternatively, you can get a jewelry-specific policy from a specialty firm. In any case, the more you know about your item, the easier the process will be. Keep a description of the piece and take some photos.
5. Give it a Checkup Now and Then
Sometimes the setting around a gemstone – the metal part that holds it in place – can come loose. It's an easy fix for a jeweler, but it gets harder once the stone has already fallen out! You don't want to be crawling on your hands and knees on the galaxy-print carpet of a bowling alley searching for a pinhead-sized diamond (been there, done that).