Star Sign: Scorpio Jewelry Inspiration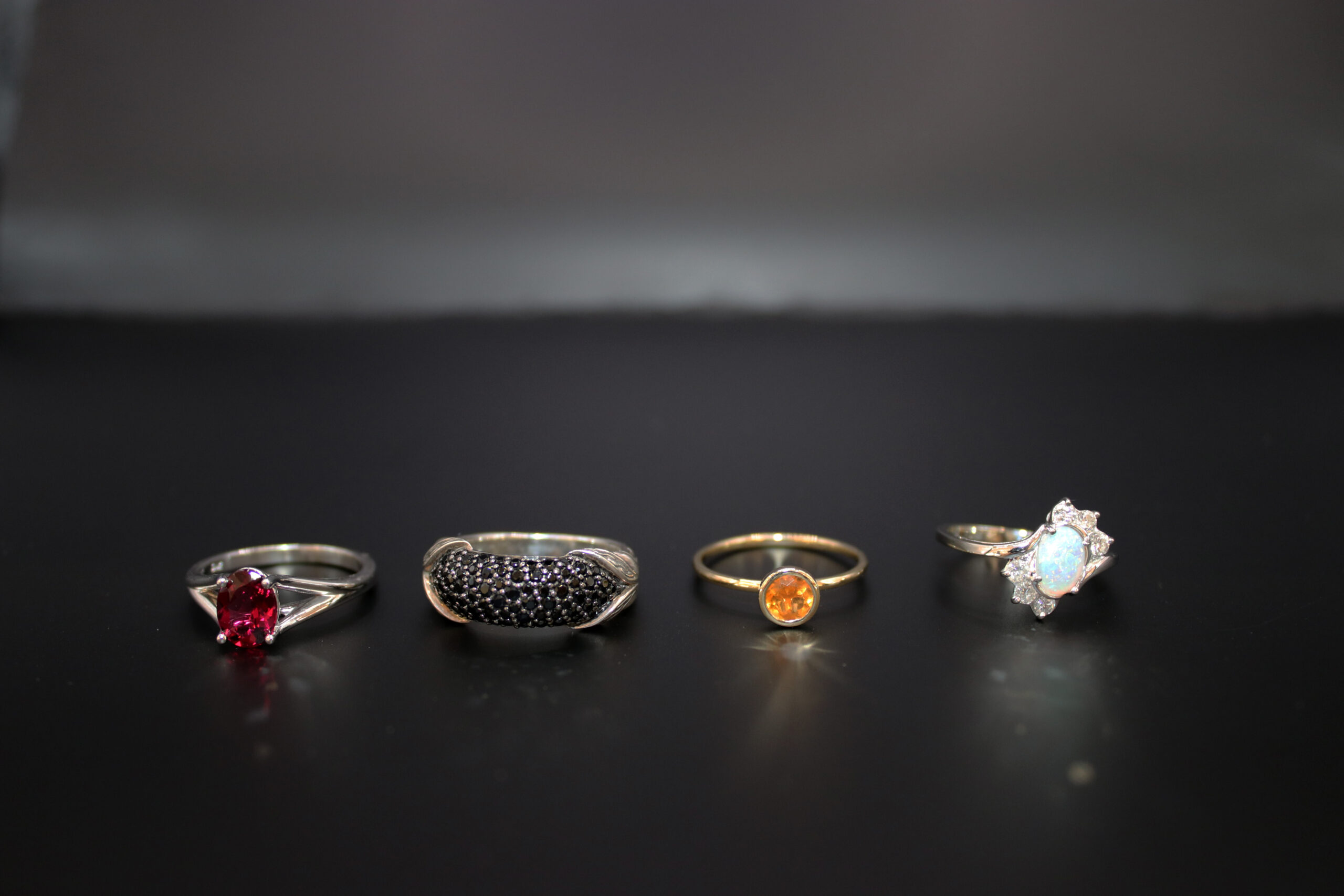 Scorpios are those born from October 23-November 21. This star sign is represented by the scorpion.
Scorpio
Scorpios are one of the most misunderstood zodiac signs. People often confuse their passion with anger, mistaking this water sign for a fire sign. Scorpios, born from late October through late November, are determined individuals who know what they want and aren't afraid of putting in the hard work to achieve their goals. They're true friends, resourceful, passionate, and powerful. However, Scorpios can also be distrusting, jealous, and manipulative. Despite this, they're known for their assertive and passionate nature and unwavering determination.
Browse Jewelry Scorpios Will Love:
The Scorpio birthstones are opal, tourmaline, topaz, and citrine. Any jewelry containing these birthstones is perfect for this star sign. Scorpios, as water signs, can wear blue gemstones like sapphire. They can also opt for black gemstone jewelry, representing Scorpio's color of black.
Famous Scorpio Jewelry Inspo:
Drake is one celebrity Scorpio who loves diamonds. He even has an album called Scorpion-perhaps an ode to his star sign! Any iced out necklace or bracelet is sure to get the stamp of approval from Drizzy himself. Katy Perry is another notable Scorpio, and is also someone who isn't afraid to play around with her fashion and jewelry styles. Check out some of our statement pieces as an ode to this creative Scorpio. Lastly, Ryan Gosling is a Scorpio, and he had quite the summer starring as Ken in the smash hit Barbie. Any pink gemstone jewelry would be perfect to channel Ryan's "Kenergy". He also has a partnership with TAG Heuer, so take a peek at our selection of TAG Heuer timepieces as another option for this star sign.