Moeller Milestone: Claire & Chris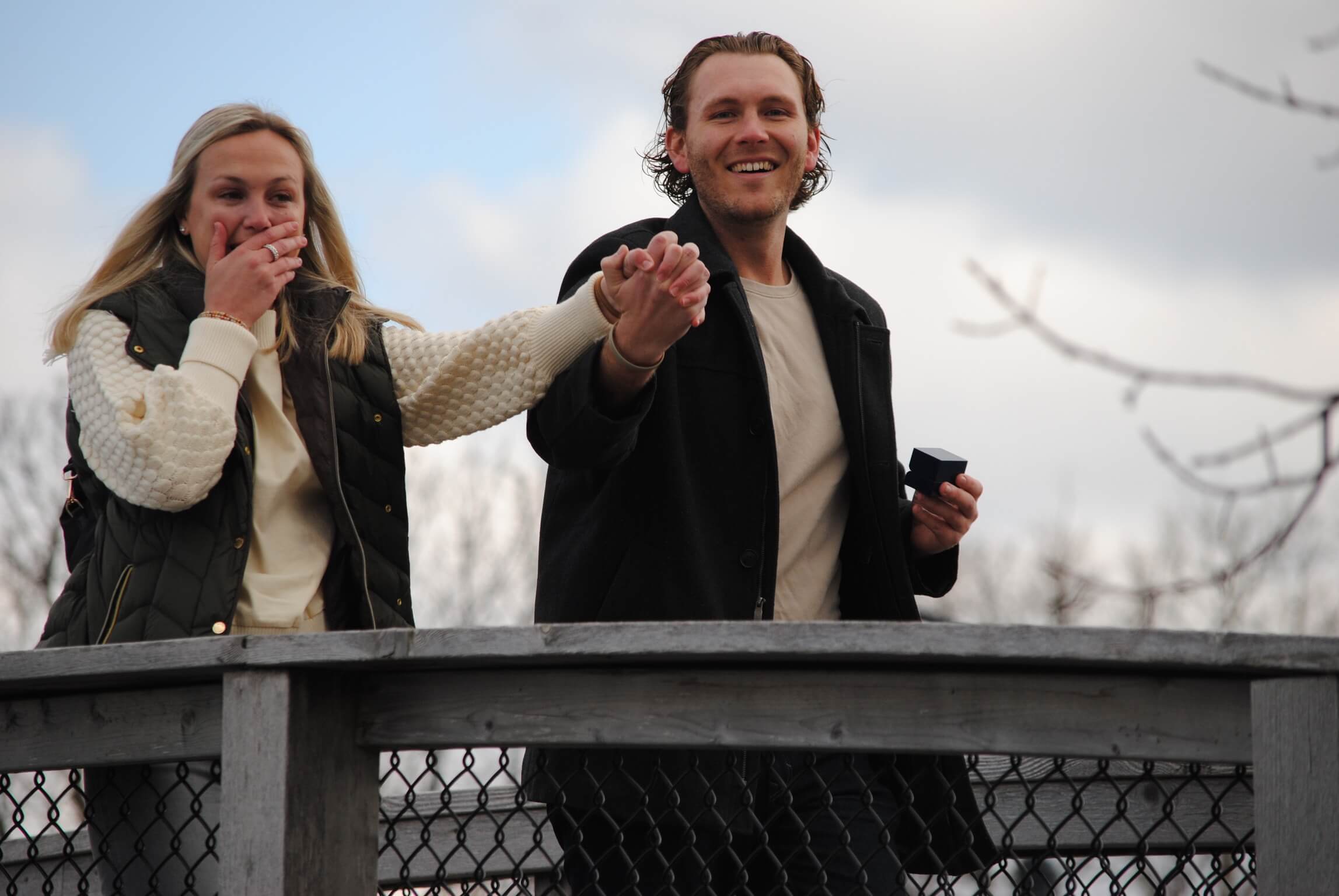 The Celebration:
"Chris and I have known each other our entire life. We went to preschool together as well as middle school, high school and college. We were always very good friends and shared a lot of fun memories together. Right after college, Chris always told my friends that he was going to marry me some day. I always viewed Chris as a great friend and never wanted to ruin our friendship. Summer 2020, I felt differently about Chris, we started to go on dates, met each other's families and started dating. We have gone on many trips with friends, gone to lots of weddings together and saw a big future with one another. April 2023, Chris proposed in Wayzata and I was so surprised. It was a special day with our families and our friends showed up soon after. I always imagined that day, but it surpassed my dreams. R.F. Moeller was amazing to work with and couldn't imagine a more beautiful ring." -Claire
The Ring:
Claire's ring features a stunning radiant cut diamond surrounded by accent diamonds along the band.
Congratulations: Claire & Chris!