Moeller Milestone: Mike & Morgan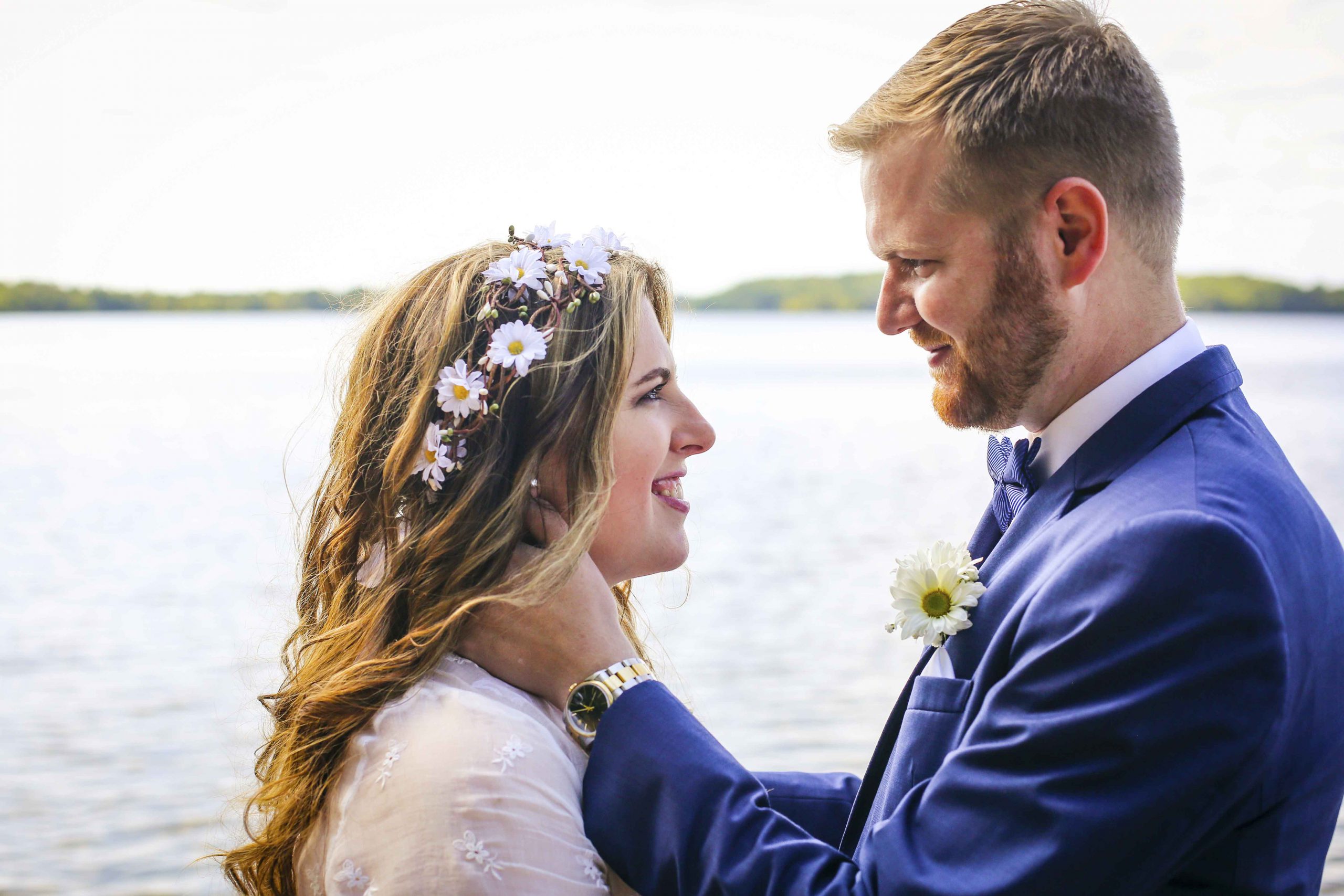 The Story:
According to Morgan, "It's kind of a funny story. Mike and I first met at R.F. Moeller. He sold my friend a Rolex. Months later, when I was scrolling a dating app, I recognized him and sent a message. We went on our first date a few days later and the rest, as they say, is history."
The Celebration according to Morgan:
Without any kind of a hint, Mike had been designing my ring for over four months. We went up north to work at my parents' bar and restaurant, Riverside, during their busiest time of year, 4th of July weekend. We had been working in the kitchen that morning, when my dad asked Mike to help him with something outside. At that time, Mike asked my dad's permission. He said "Congratulations!" and shook Mike's hand. But then he told Mike he better tell my mom. They came back into the restaurant and my dad took my mom outside to talk to Mike.
Meanwhile, I was still in the kitchen, having no idea about what was going on. Mike came in and asked to take a break. It had been busy, but it had quieted down a bit, so I said yes.
We went out onto the beautiful patio – it was nice and sunny with a breeze. My dad was out there working and promptly went inside when he saw us. I told Mike we better get back inside to see if they needed help. Mike asked if we could stay out a few more minutes. I agreed.
Then, Mike reached for his pocket and I had a series of thoughts, "What's he doing?" "Is he gonna propose?" "No…this is a work weekend." Then he had something in his hand, pushed back the chair, got down on one knee, and had the ring out – and I thought, "Oh, this is happening!!!" – just as he was asking, "Will you marry me?" I couldn't speak! I kissed him as he slid the ring on my finger. He asked if that meant yes. I managed to whisper "Yes" and kissed him again!
We got married this past September on a beautiful fall day! We took pictures at the beach and had our first dance on the very patio we got engaged on.
Congratulations Morgan and Mike!
The Rings:
Hers: Morgan's Oval Forevermark diamond is set in an intricate custom designed platinum and diamond band. Her wedding band is also a custom design.
His: Mike's ring is a custom designed platinum band with intricate details including diamonds and a sapphire to match Morgan's engagement ring.