Moeller Milestone: Bobby & Sara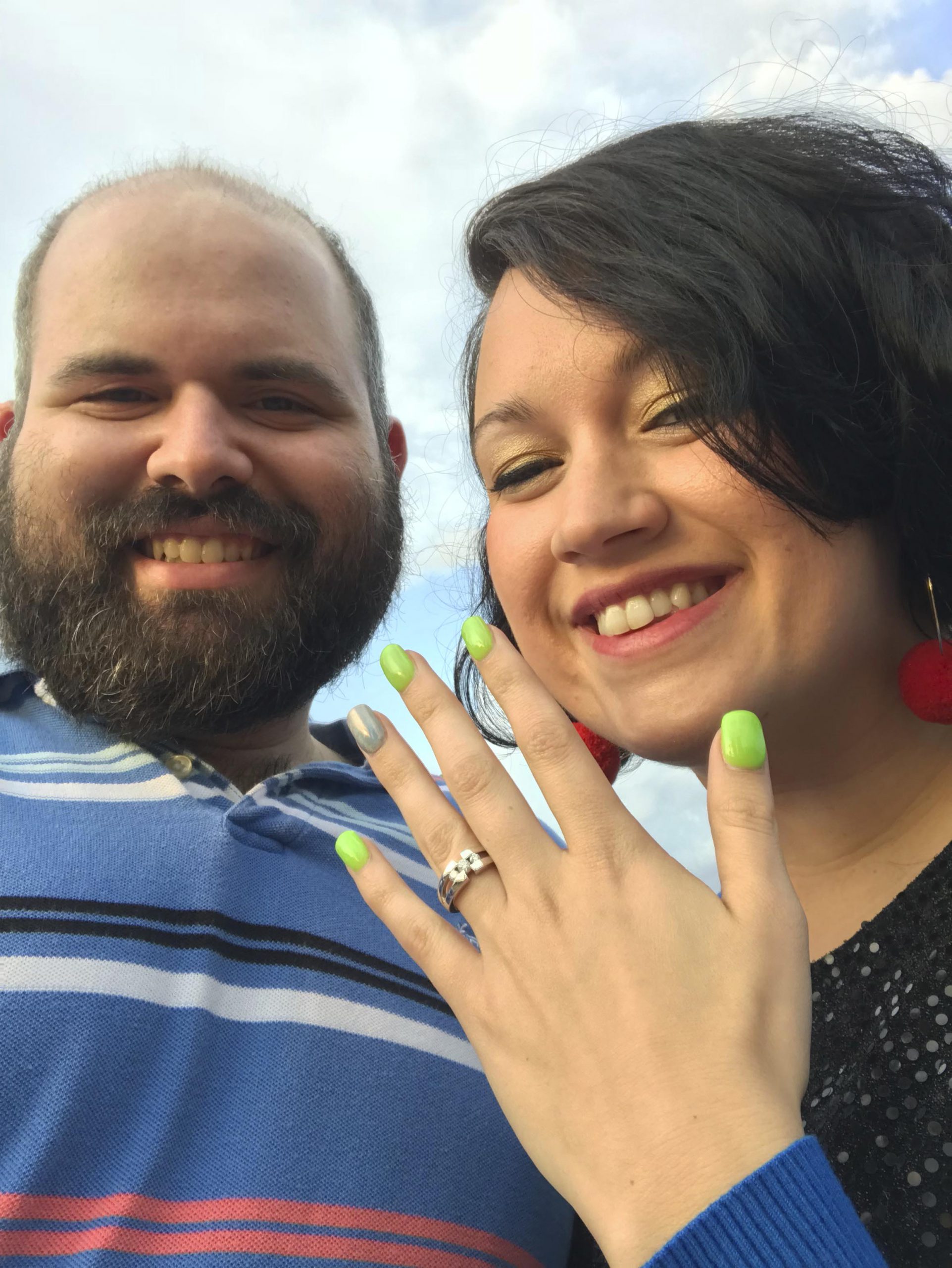 The Story:
Bobby and Sara met on OKCupid and had an instant, deep connection. According to Bobby, "I knew pretty much right away that Sara was my soul mate, and that we would get married and spend the rest of our lives together."
The Celebration:
Sara and Bobby are expecting a child in December 2018, so earlier this summer, Bobby told her that he wanted to take a trip just the two of them before the baby arrives. He surprised her with a trip to the North Shore of Lake Superior where they ventured up to Tettegouche State Park followed by a stay in the exact same lakeside hotel where they had a romantic getaway a few months prior. Once they arrived at the hotel, Bobby told her that he had a gift for her. Because she's a big Beyoncé fan, he gave her a tank top that says "Feyoncé". Bobby says, "She was expecting some kind of baby gift, so she was a bit confused." He then told her he had another gift for her, and pulled out the ring! Bobby said they held each other close and cried tears of joy for the next half hour before heading to dinner at a restaurant right on the lake. Before leaving town the next day, they had brunch in a rotating restaurant at the top of a 16-story hotel, overlooking Duluth and the lake. This all happened on June 29, and they've been celebrating with their friends and family ever since!
Congratulations Sara and Bobby!
The Ring:
A beautiful three stone diamond ring featuring a split shank.