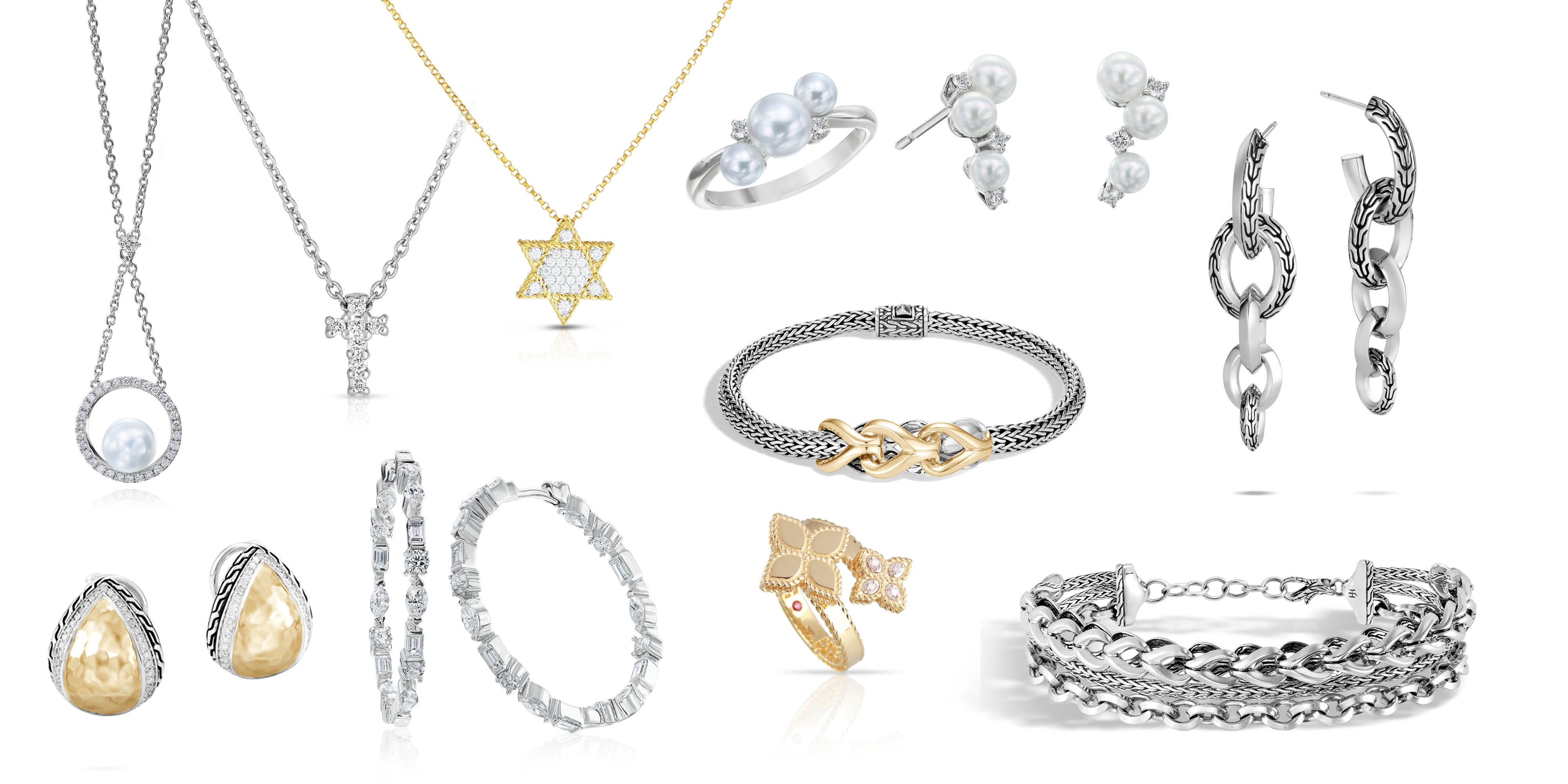 Even in uncertain times, one thing holds true — fashion lives on! It evolves and changes from season to season to breathe new life into self-expression and the joy of wearing jewels.
Here are some fresh new picks to liven up your winter wardrobe.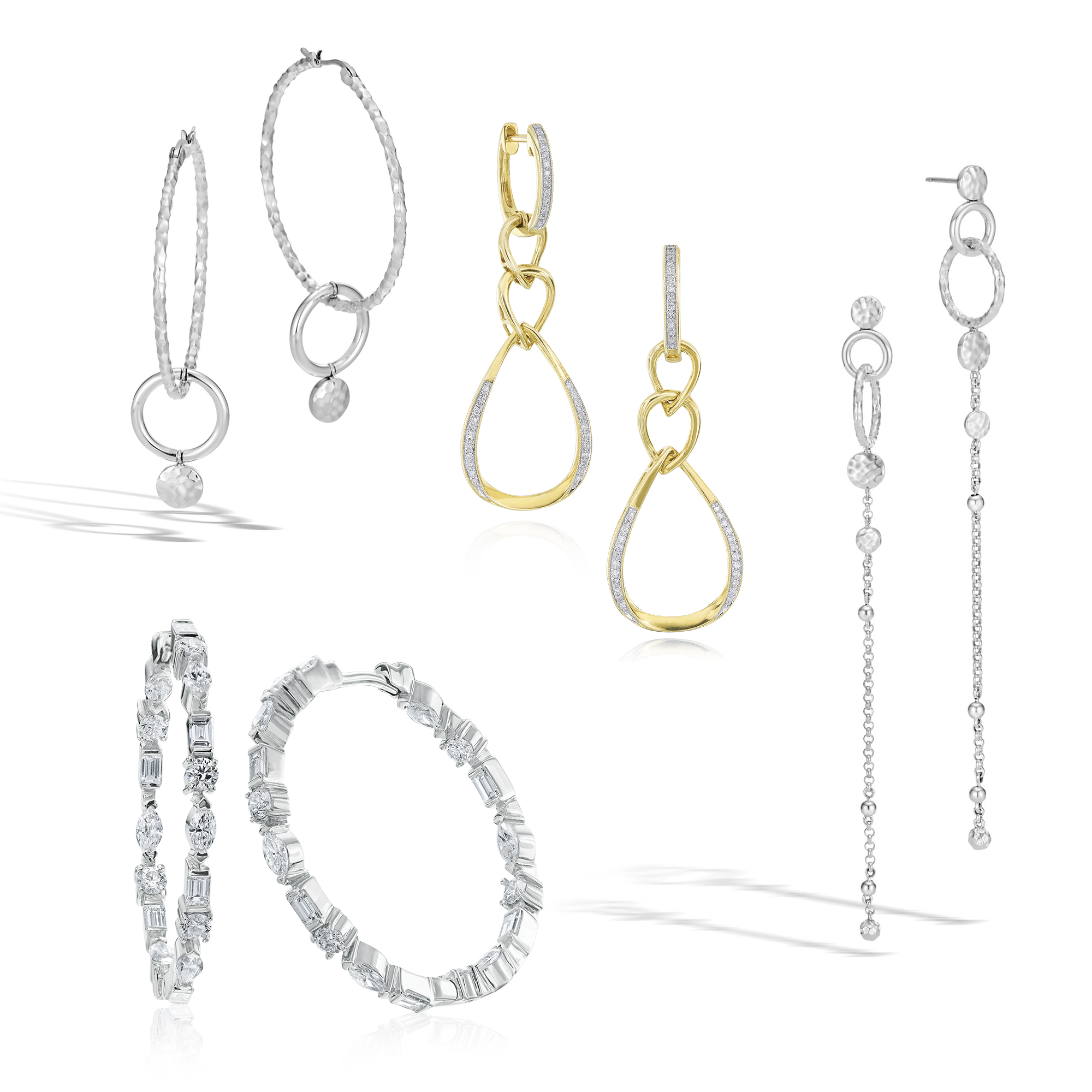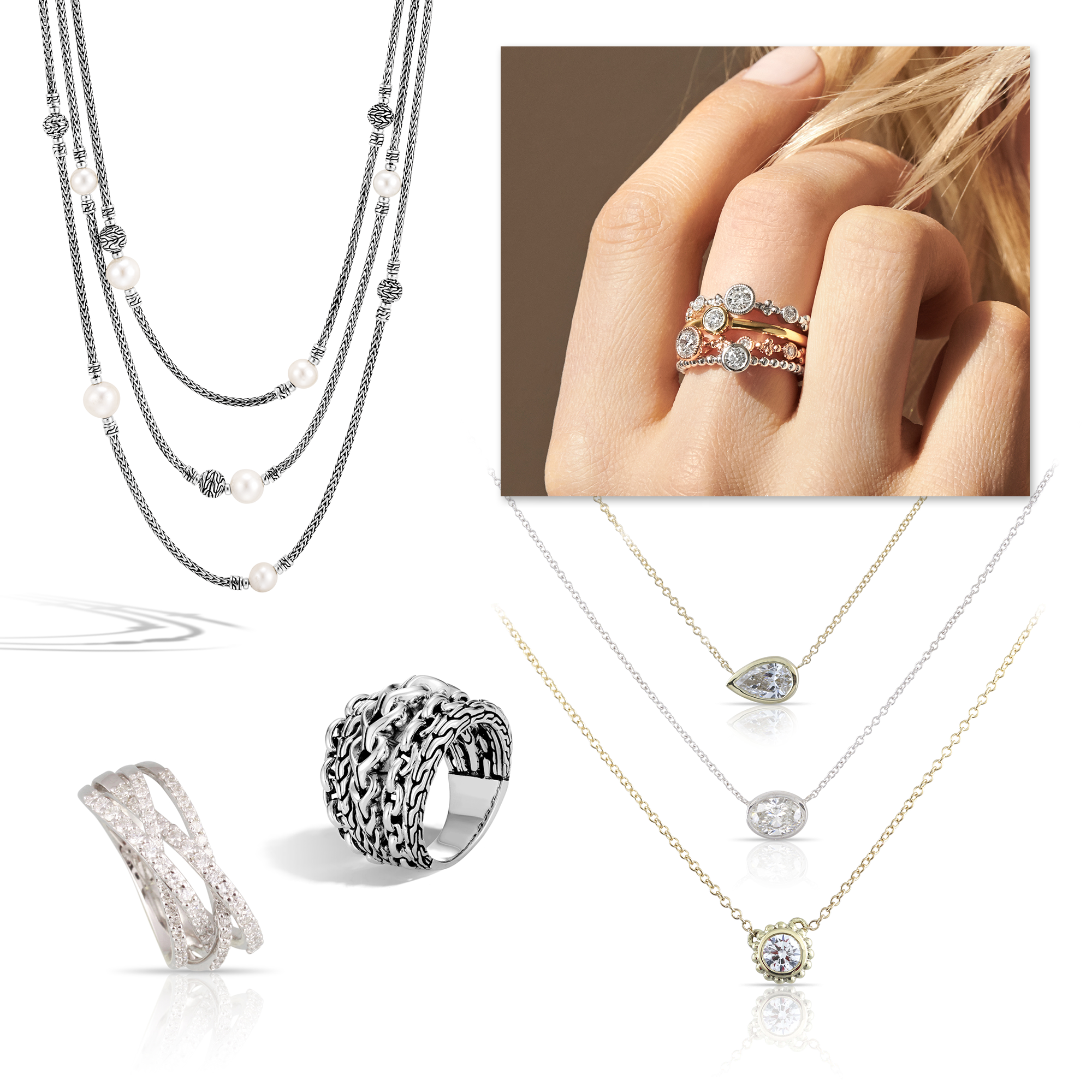 Stacks & Layers
More is more when it comes to layering on necklaces, stacking bracelets, and combining rings — and the rules? They are out the window! Experiment with various textures and colors to create a new look each day and a style that is all your own. With necklaces, start up high with a choker style and work your way down to longer chains that move with your every step. Or mix up the diamond shapes with three petite pendants. If you prefer the designer to do the work for you, many bracelets and rings have stacked looks in a single piece.
Classic Chain & Freshwater Pearl Multi Row Necklace | John Hardy
Stackable Diamond Rings | Forevermark
Diamond Crossover Ring | In Style by Rafael
Asli Classic Chain Link Ring | John Hardy
Petite Diamond Pendants | Forevermark