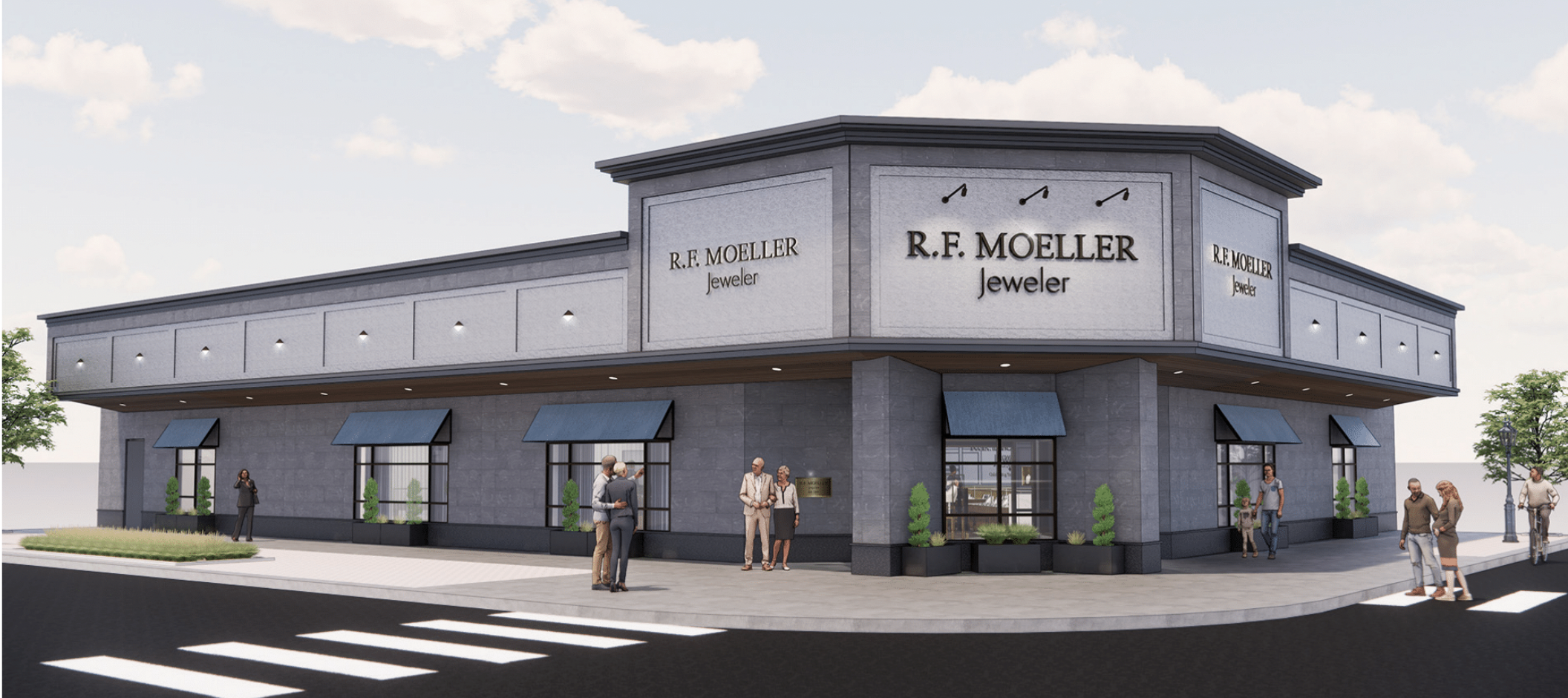 After 71 years at the corner of Ford & Cleveland, we are delighted to be completely remodeling our flagship store! We purchased our Ford & Cleveland building in 2018 and began discussions about giving the store a "facelift". Four years later, our facelift project has become a complete store remodel and we are very excited to share this with our clients and community!
We'll be open during construction and hope you'll stop in to see the progress throughout the year. Construction is happening in phases and the section of the store being remodeled will be walled off, so no need to wear your hard hat while visiting!
We'll be open throughout construction and we strive to provide the exceptional in store experience you expect from R.F. Moeller Jeweler.
If you have any questions or concerns, please feel free to contact us: info@rfmoeller.com or 651.698.6321.