Bold & Coveted Designs: The History of Art Deco Jewelry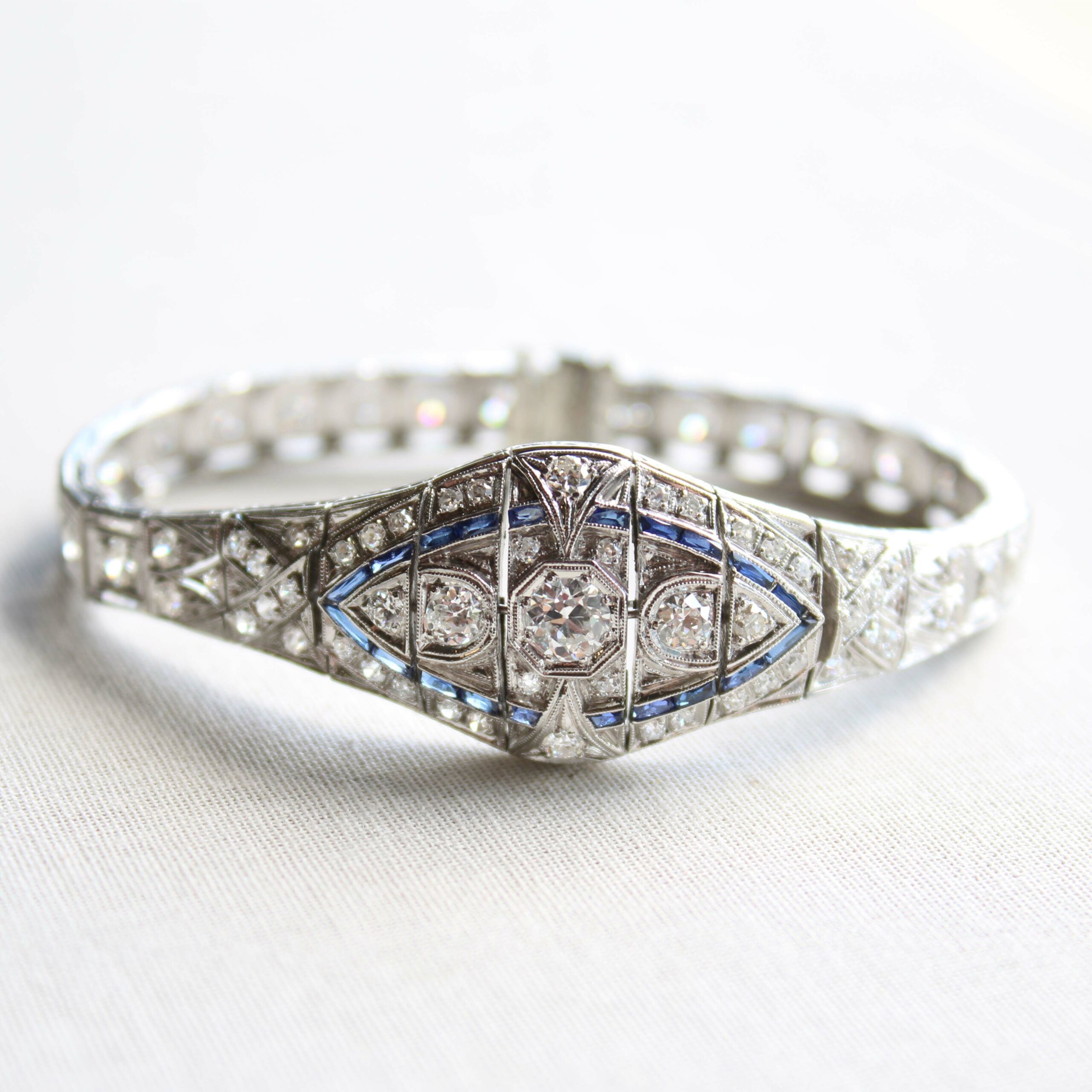 Art Deco Era (1920 – 1938)
The Art Deco period began in the 1920's and lasted through the late 1930's. The era is punctuated by the end of WWI and start of WWII. With its bold designs and angular features, the jewelry from this era is still tremendously popular today.
Big & Bold
In contrast to ethereal styles of the past, Deco jewelry tends to be bold and structured. This was the era of the flapper, people wanted to express themselves. Skirts were shorter and jewelry bolder. No one wanted to be seen as a wallflower.
Distinguishing Features
There are several distinct features that are typical of the Deco era jewelry. Look for clean lines, geometric shapes, and contrasting colors. Jewelry combining sapphires and diamonds was common, often using different shaped gemstones to highlight the contrasting colors.
Famous Designers
Many of the designers that were coveted during the Deco era for their unique designs and stunning craftsmanship are still popular today for the same reasons. Designs like Cartier, Van Cleef & Arpells, and Tiffany just to name a few. These designers crafted stunning Art Deco designs that can be highly desirable today.