R.F. Moeller Jeweler Magazine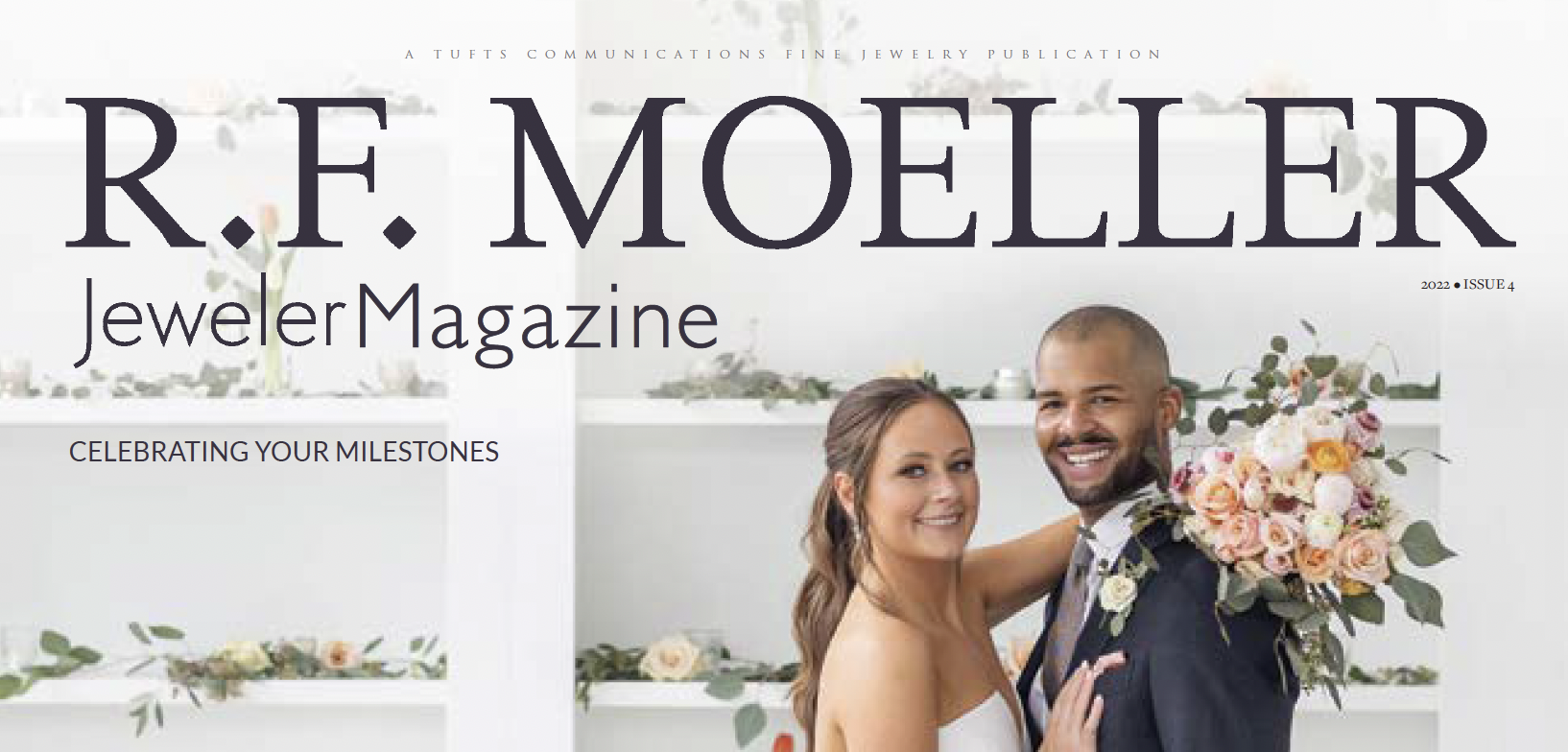 Welcome to the fourth edition of the R.F. Moeller Jeweler Magazine!
For 71 years, R.F. Moeller Jeweler has helped the Twin Cities celebrate life's milestones. We have embraced Robert Moeller's legacy and continue to bring joy through exceptional experience, quality, and service. We wouldn't be here today without the generations of clients that trust us with their most precious heirlooms and allow us to help them celebrate their important milestones.
If you've visited Highland Park recently, you've seen that we have undergone a huge renovation. This project has been in the works for a while and we are thrilled to share our new showroom with you! You can read more about it on page 18 and then make sure to stop in and see it for yourself.
We love celebrating love and want to take a moment to say a huge thank you to Colleen and Nyada (and their photographer, Gina Zeidler Photography) for allowing us to use their wedding photo on our magazine cover.
We hope you enjoy the latest issue of our magazine. It provides background to some of the most iconic jewelry and watch brands in the world — brands that have flourished for generations because of their commitment to quality and value. Each year we also make a point to lift up other locally owned businesses and organizations in our magazine. This year, we are delighted to share pieces featuring de Vasco's Daughters Wedding & Event Design (page 34), Children's Cancer Research Fund (page 46), Dancers Studio (page 50), and France 44 (learn how to build a crowd-pleasing charcuterie board on page 60!).
As a locally-owned and operated, third generation family business, we take great pride in restoring family heirlooms or providing new, heirloom quality pieces worthy of being passed down for generations. From jewelry handcrafted in Italy and fine Swiss watches to in-house custom designed and crafted pieces, we are proud to provide the best of the best for the Twin Cities.
So sit back, relax, and enjoy the magazine. We look forward to seeing you in our stores and bringing joy for generations to come.
With gratitude,
The Moeller Family