The 5 Vintage Engagement Ring Styles You'll Love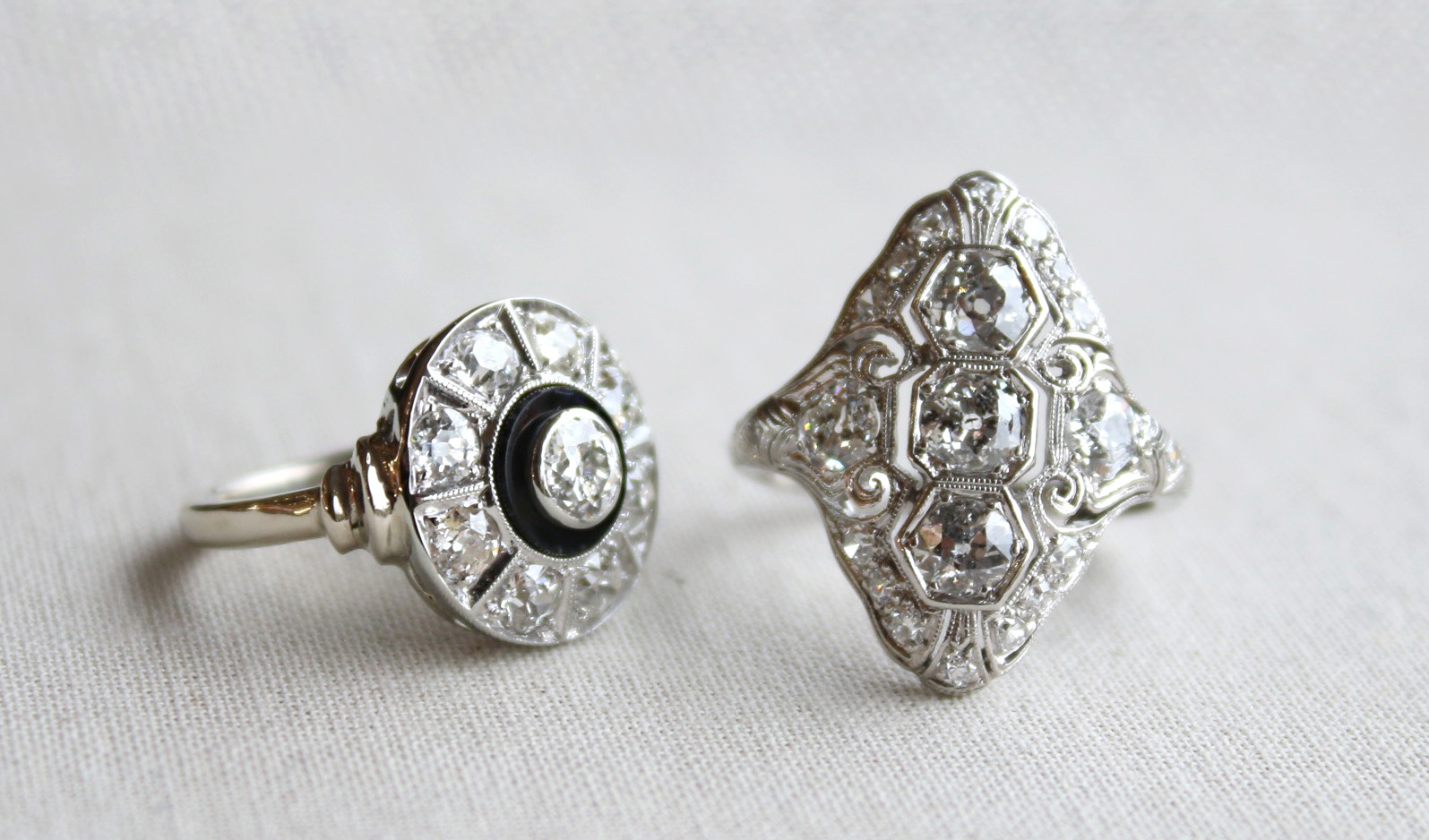 1. Bold Designs
Bold designs with contrasting colors and sharp lines are most commonly found in Art Deco rings. The angular details and bright pops of color make these vintage rings especially eye-catching. Often times accent gemstones, like the sapphires in this ring, were cut by hand to fit perfectly into the complex designs.
2. Illusion Set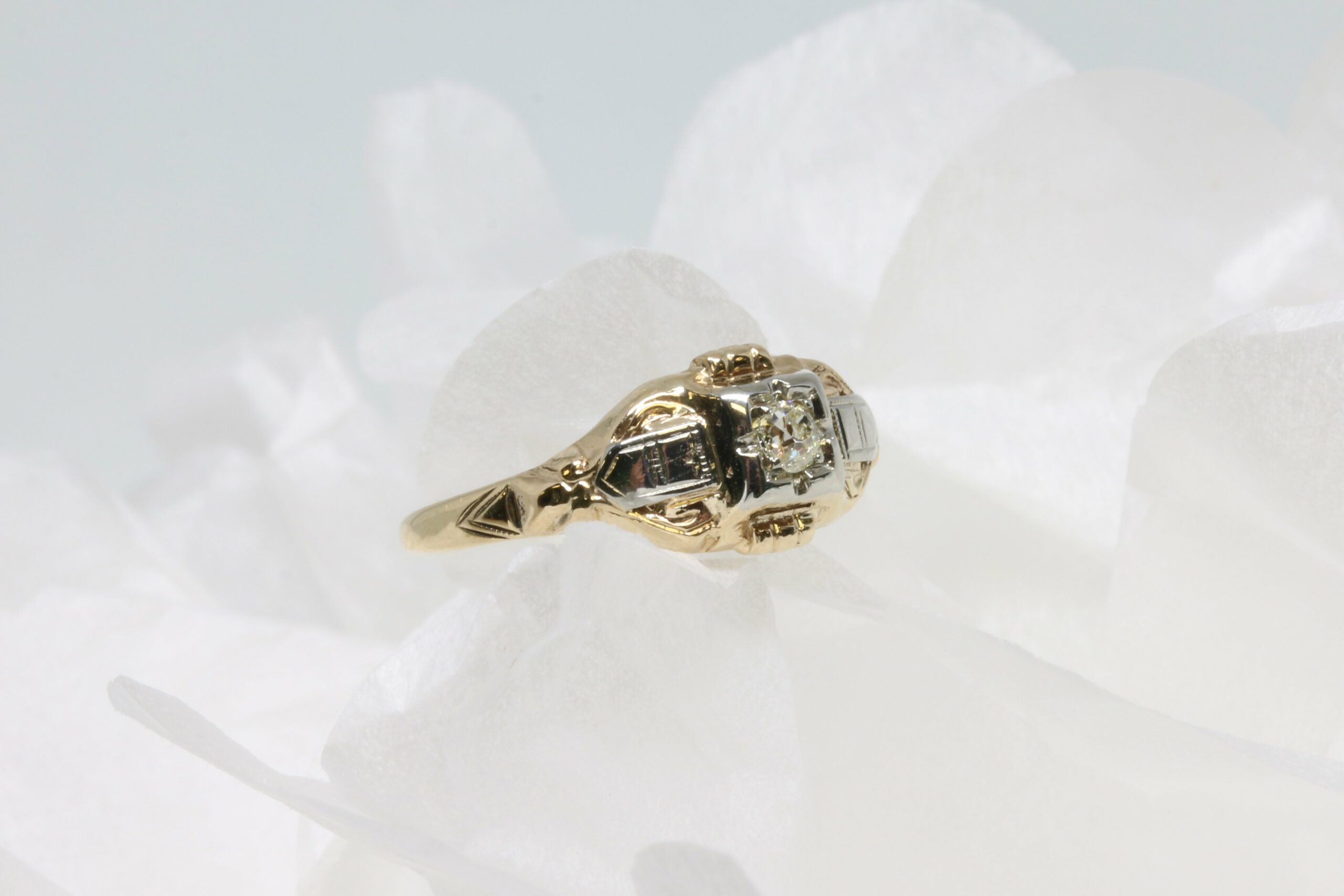 Illusion set rings were created to enhance the look of the center diamond. Because these rings often have smaller diamonds in the center, they were very common around the Great Depression. While the center diamond might seem smaller than a typical engagement ring, the hand crafted details and two-tone accents used when crafting these rings make them total stunners.
3. Elegant Details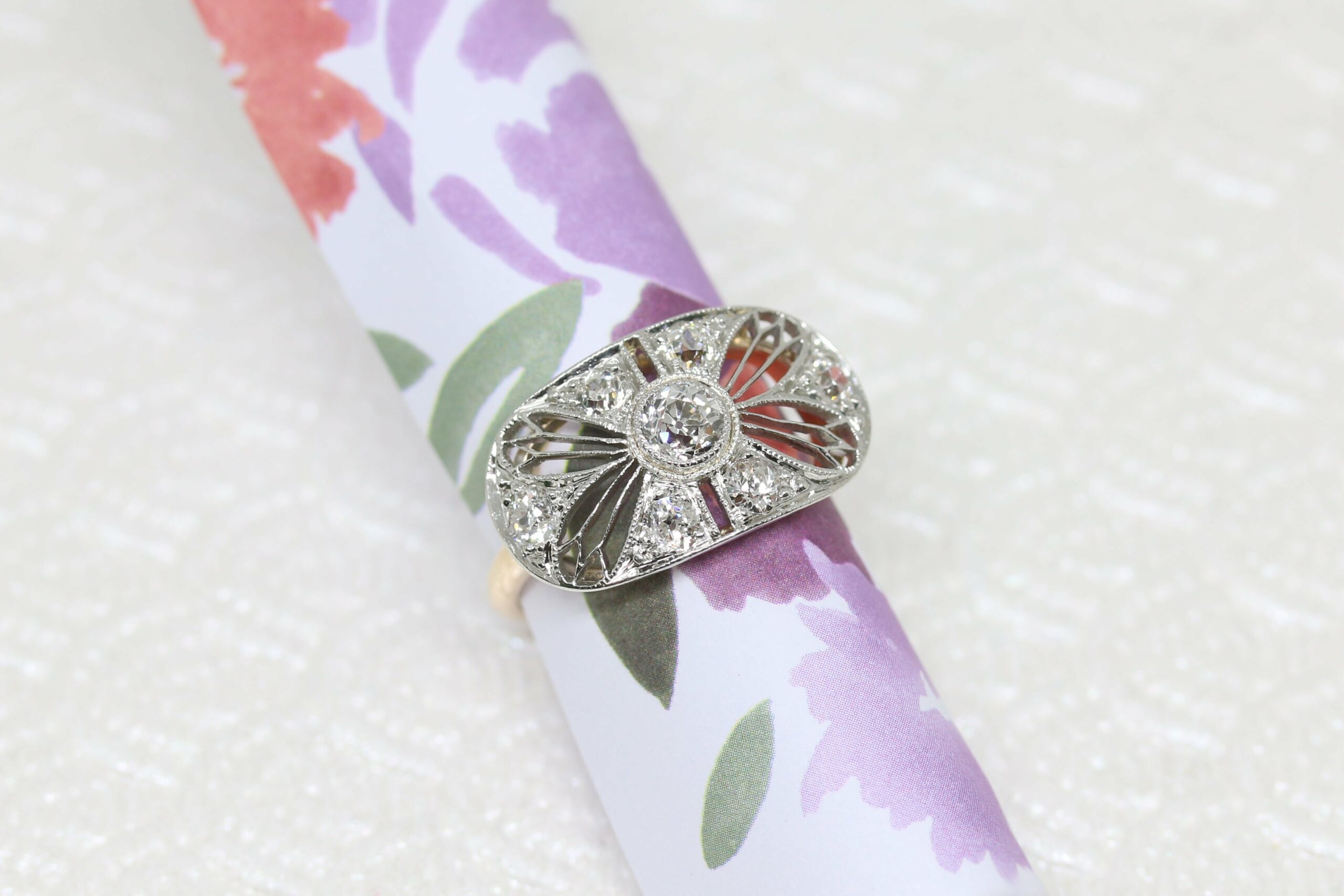 Lots of vintage rings pull their inspiration from nature, with elegant and feminine details. It's easy to spot these details in Edwardian era engagement rings, which tend to be very ornate. You'll see designs reminiscent of the Edwardian era pop up in the late Art Deco and Retro eras as well. This Art Deco era ring has a center diamond surrounded by four filigree wings, each with hand cut milgrain.
4. Multi Diamond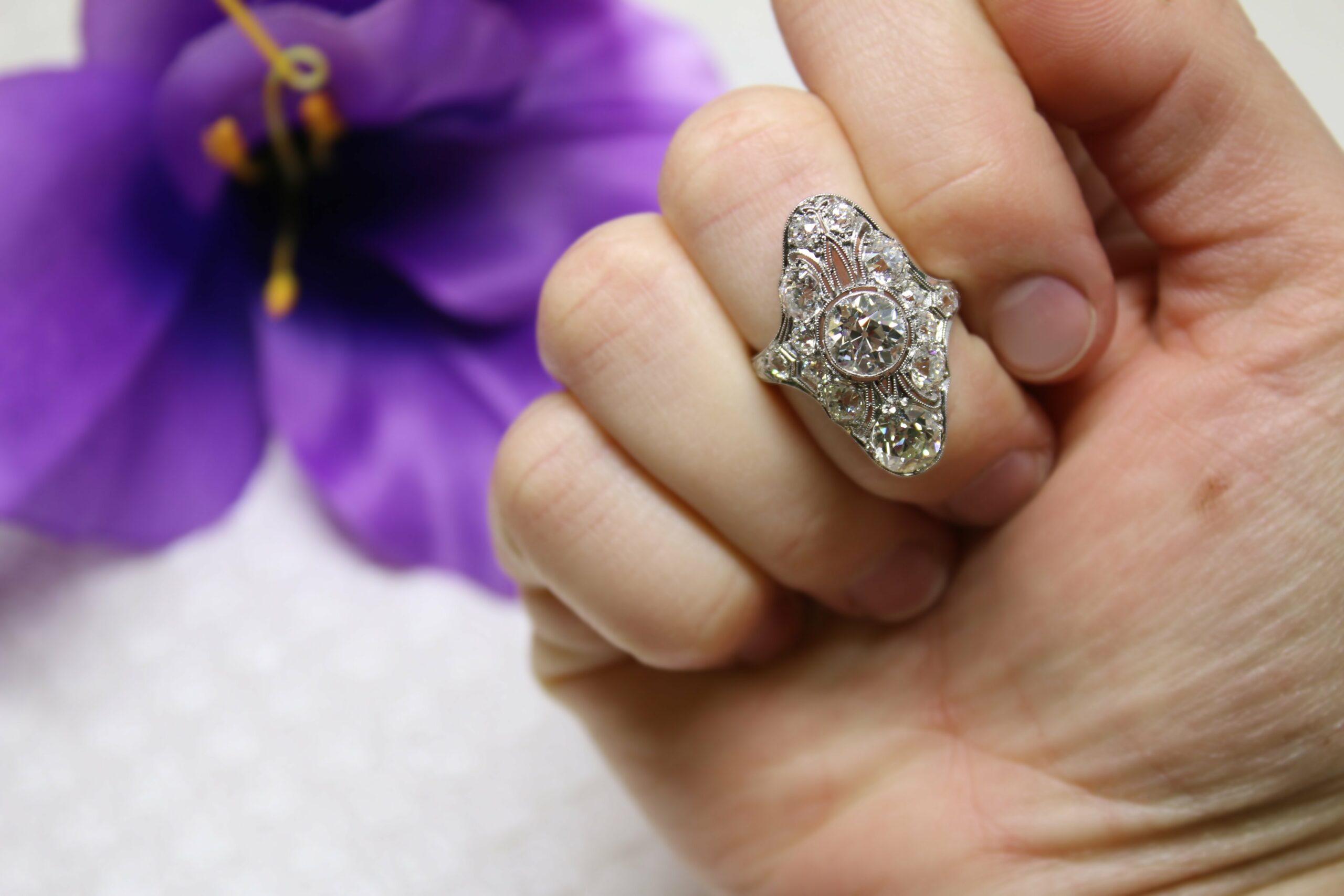 While the two-stone ring has gained popularity over the last few years, rings without a single center diamond have been popular for a long time. In this Edwardian era ring, you'll notice a prominent center diamond, but it's certainly not the focus of the ring. With another large diamond at the top of the ring and smaller diamonds throughout, this piece is more beautiful when looked at as a whole.
5. Delicate Bands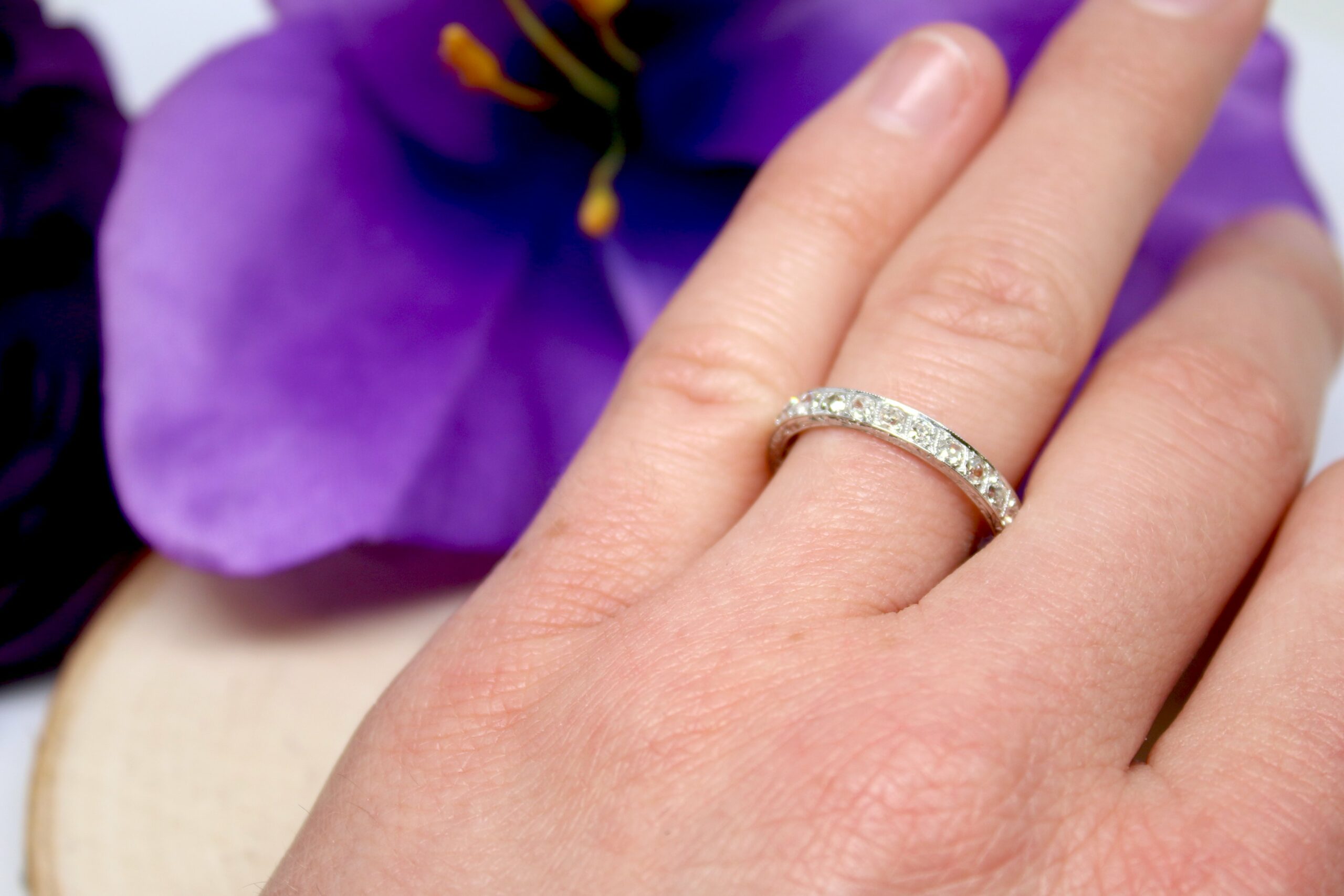 Wedding bands didn't use to be as common as they are today, but many women wore simple gold and diamond bands on other fingers. These delicate bands are perfect if you're looking for a slightly more low-key engagement ring option. They're easy to wear and often feature hand-carved details that are almost impossible to find in modern rings.