Star Sign: Virgo Jewelry Inspiration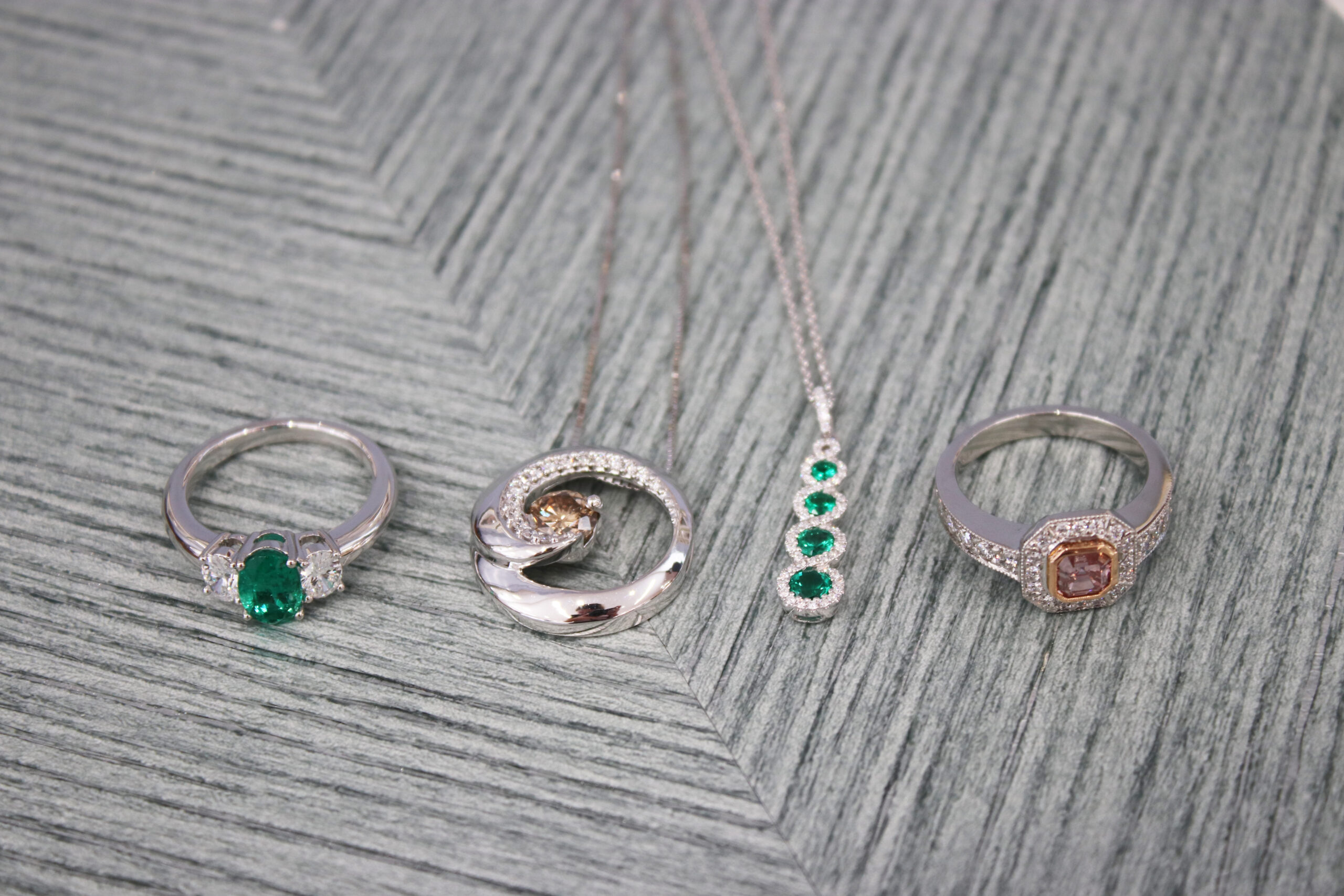 Virgos are those born from August 23-September 22. This star sign is historically represented by the goddess of wheat and agriculture.
Virgo
Virgos are loyal, analytical, kind, hardworking, and practical. However, some of their weaknesses include shyness, tendency to worry, overly critical of themselves and others, and tendency to overwork.
Virgos live organized lives, and even when chaos ensues, they still are clear in their goals in life. Their perfectionist nature can lead to them being too concerned about details other might consider minor.
Mercury, the planet of communication, is Virgo's ruling planet. This means that they typically have a well-developed sense of speech and writing. Many Virgos make great writers, journalists, and artists. Their attention to detail and desire to help others makes Virgos one of the most caring signs of the zodiac.
Browse Jewelry Virgos Will Love:
Brown and green are the two colors that represent Virgo, making green and brown gemstones the perfect choice for this star sign. Intricate jewelry is another great option for Virgos, as they have great attention to detail. Lastly, the birthstones for the Virgo months of August and September are peridot and sapphire, two other choices for this star sign.
Famous Virgo Jewelry Inspo:
Who is chicer than Serena van der Woodsen herself? Channel celebrity Virgo Blake Lively or her iconic Gossip Girl character by wearing an oval solitaire ring similar to her engagement ring, or a big statement necklace fit for walking the streets of Manhattan. Beyonce is another famous Virgo, (she even has a song called "Virgo's Groove"!), you can channel Queen Bey by wearing any sterling silver jewelry, or any of our Vintage Tiffany & Co. pieces, as Beyonce has a long partnership with the company. Another Virgo is Sofia Richie, who has taken TikTok by storm after her grand French wedding this spring. You can emulate her minimalist, elegant style by picking out pieces such as pearl studs or a dainty chain.