Star Sign: Sagittarius Jewelry Inspiration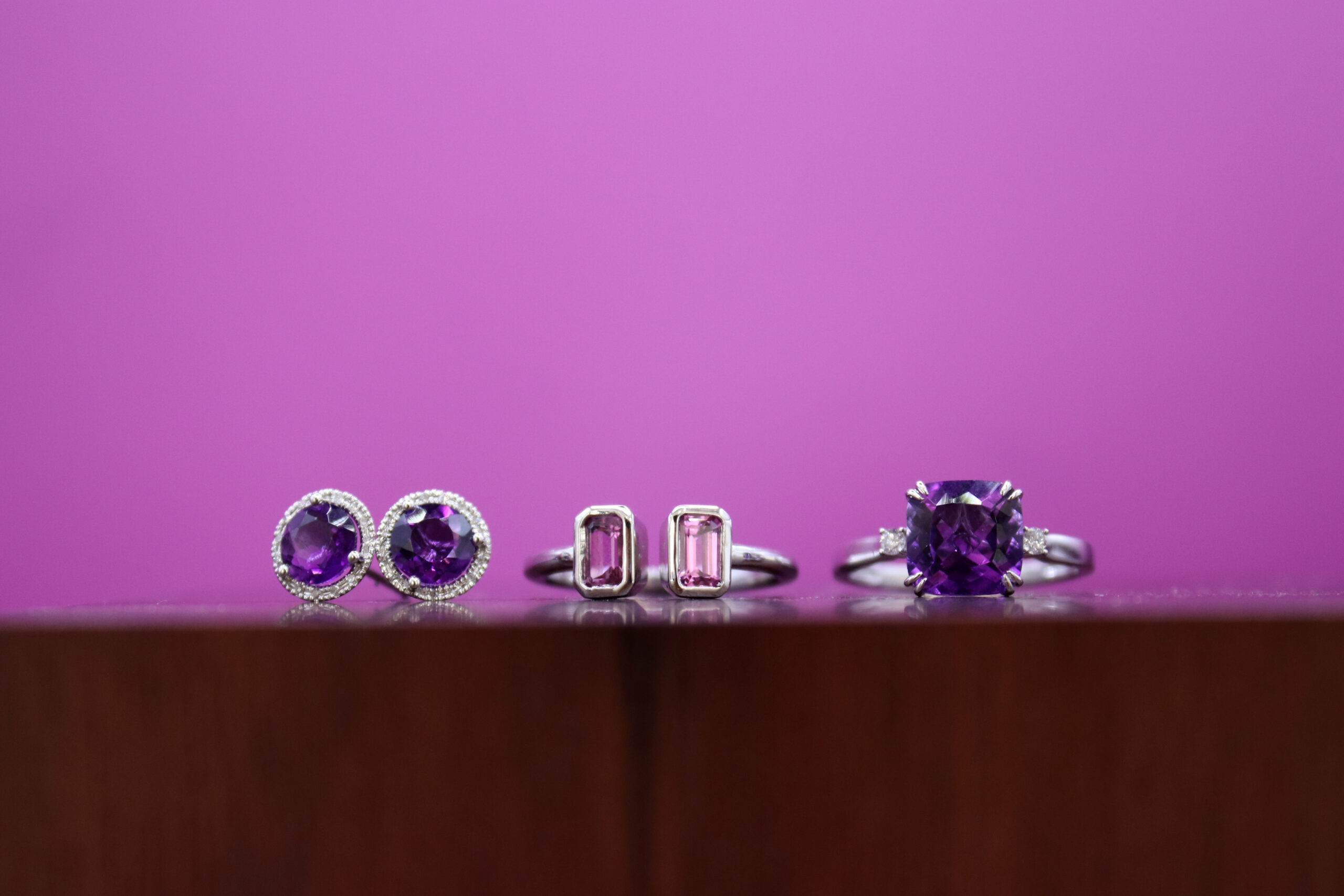 Sagittariuses are those born from November 22-December 21. This star sign is represented by the archer.
Sagittarius
This star sign is generous, adventurous, and adaptable. On the other hand, they can be impatient, blunt, and not think things through. They are best known for their adventurous spirit, great sense of humor, and love of travel. This fire sign tends to be more independent, but when they find a stable partner who respects their desire for freedom, they are fiercely loyal. They are also known for their positive outlook on life and their ability to speak their mind.
Browse Jewelry Sagittariuses Will Love:
Purple is the color that represents Sagittarius, so any purple gemstones such as amethyst or Tanzanite would be perfect for this star sign. Tanzanite is also one of Sagittarius's birthstones, along with turquoise, zircon, topaz, and citrine. Their adventurous nature can also be applied to jewelry choices, with unique or colorful jewelry as adventurous options to channel this star sign.
Famous Sagittarius Jewelry Inspo:
Sagittarius is a popular star sign among celebrities, and Taylor Swift is one of the most well-known. In fact, her song "The Archer" might be a nod to her zodiac sign. Follow in her footsteps by accessorizing with bejeweled diamonds. Zoë Kravitz is another Sagittarius, who portrayed Catwoman in the 2022 film The Batman. Embrace your inner feline with black gemstone jewelry, as Kravitz did. Billie Eilish, another Sagittarius, prefers dark colors. Black gemstones are another great choice to channel this 7x Grammy winner's style. Finally, Hailey Bieber is another celebrity who shares this star sign. Her stunning oval engagement ring, which Justin Bieber proposed with, is truly mesmerizing. Shop for oval-shaped diamond rings to channel Hailey Bieber's Sagittarius energy.