September Birthstone Spotlight: Sapphire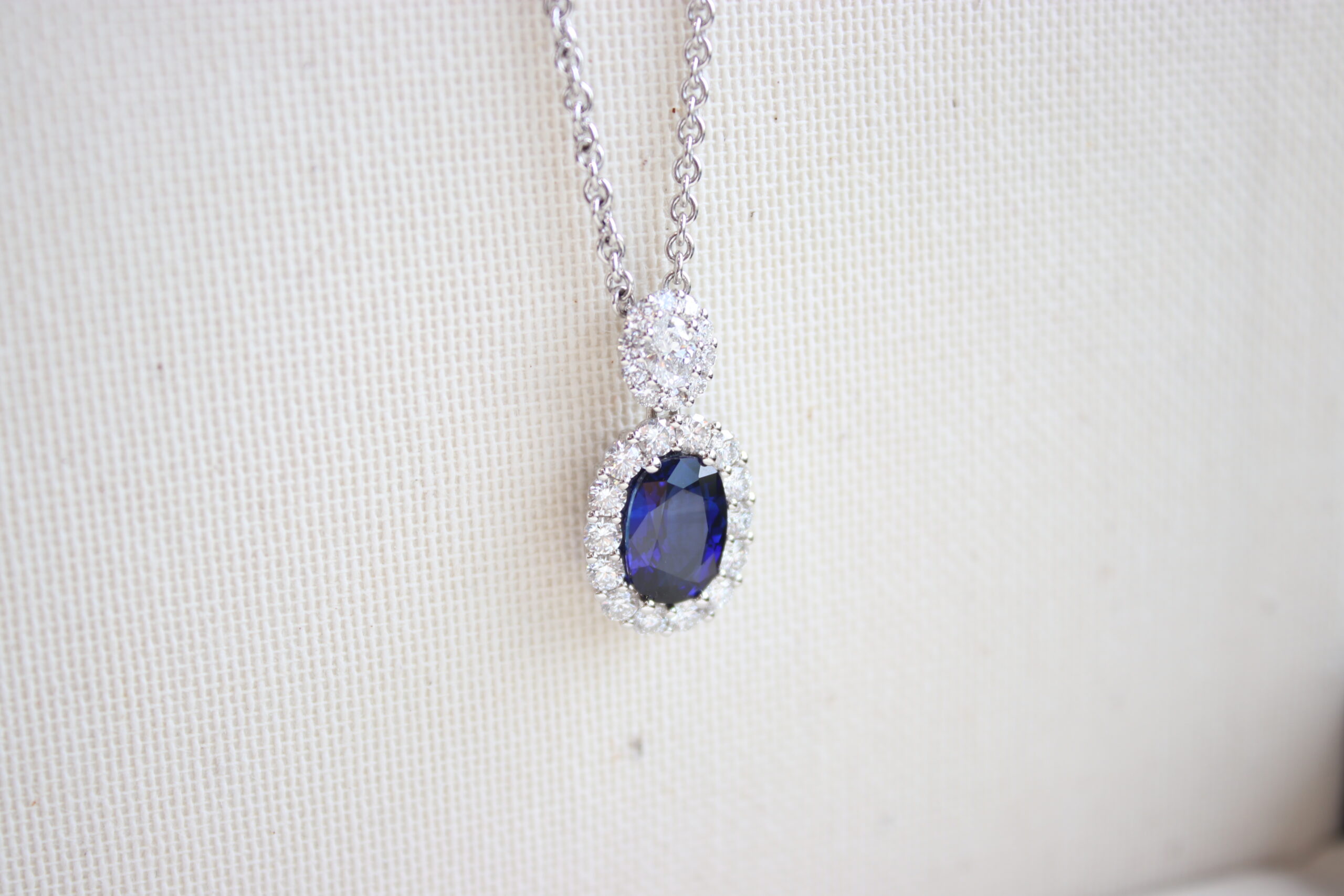 September's birthstone is the sapphire. Although this gemstone is typically blue, it can be found in a variety of colors.
Sapphire and Diamond Three Stone Halo Ring | $6,595

This gorgeous ring from Spark Creations features three oval sapphires surrounded by diamond halos. Set in 18k white gold, the sapphires total 1.85 carats and the diamonds total 0.54 carats.

Oval Sapphire and Diamond Halo Necklace | $2,995

This sapphire and diamond necklace by Spark Creations is crafted from 18k white gold and features a 0.60 carat oval sapphire and 0.40 total carats of diamonds around the halo.

Sapphire and Diamond Earrings | $4,125

These gorgeous earrings are crafted from 18k white gold and feature 1.36 total carats of sapphires and 0.24 total carats of diamonds.
Sapphire Background
Sapphire has long been linked to royalty and romance. Princess Diana (and now Kate Middleton) famously had a sapphire engagement ring. This gemstone has also been said to symbolize sincerity and faithfulness.
Throughout history, this birthstone was considered a protective gemstone, protecting its wearer from physical harm along with bad intentions and envy. Many also believed sapphires could serve as an antidote to poison and heal eye injuries/issues.
This gemstone has ties to various religious groups as well. Buddhists believed sapphires brought spiritual enlightenment, Hindu's used sapphires during worship, and Christian kings used sapphires in ecclesiastical rings.
Ancient Greeks associated this birthstone with the God Apollo, the son of Zeus.