October Birthstone Spotlight: Opal and Tourmaline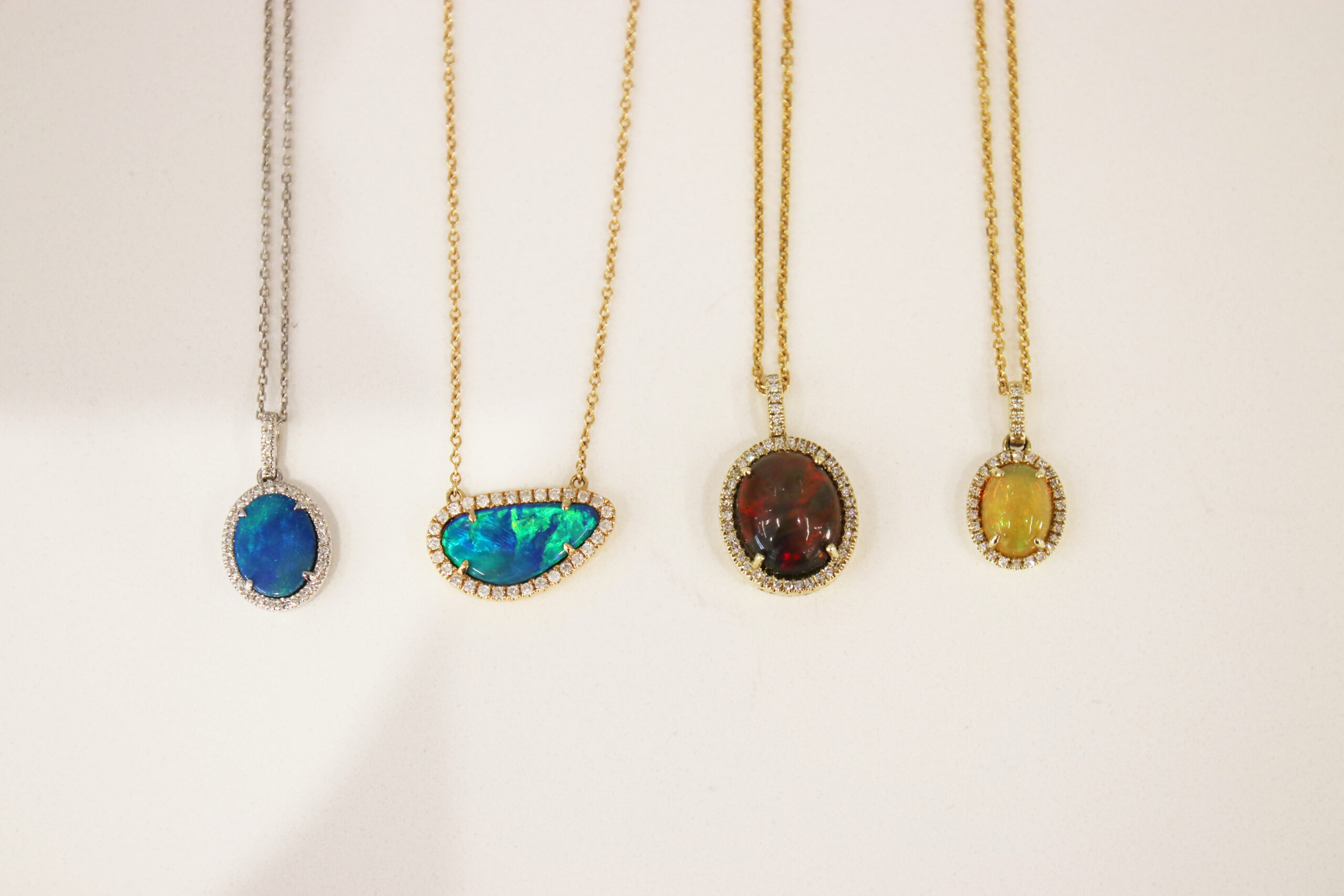 October has two birthstones; opal and tourmaline. Opal is the traditional birthstone for October and tourmaline is the modern one.
Opal and Diamond Accent Pendant | $2,495

This eye-catching necklace by R.F. Moeller Designs is crafted from 14k rose gold and features a pear shaped opal and a subtle diamond accent. A 14k white gold cable chain is also included.

Opal, Green Tourmaline, and Diamond Pendant | $13,175

This intricate necklace by Spark Creations is crafted from 18k white and yellow gold and features a 11.31ct opal, a 8.24ct green tourmaline, and 1.03 total carats of diamonds.

Classic Chain Black Sapphire and Pink Tourmaline Bracelet | $850

This bracelet by John Hardy is crafted from sterling silver.
Opal and Tourmaline Background
Numerous ancient myths and legends have surrounded opal. One of the beliefs is that opal can keep the color of blonde hair intact, while Arabic legends claim that it falls from the sky in flashes of lightning. 95% of the world's opal supply can be found in Australia, dating as far back as the 1850s. One stand-out feature that this gemstone is known for is its shifting rainbow hues, known as "play-of-color".
For centuries, tourmaline has been mistaken for ruby. Even the gemstones believed to be rubies in the Russian Crown Jewels were actually misidentified rubellite tourmalines. Tourmaline is known for having one of the widest color ranges among all gemstones. Like opals, tourmalines have their own myths associated with them. One example is the ancient Egyptian belief that tourmalines acquired their color by breaking through a rainbow while making their way up through the earth.