November Birthstone Spotlight: Topaz and Citrine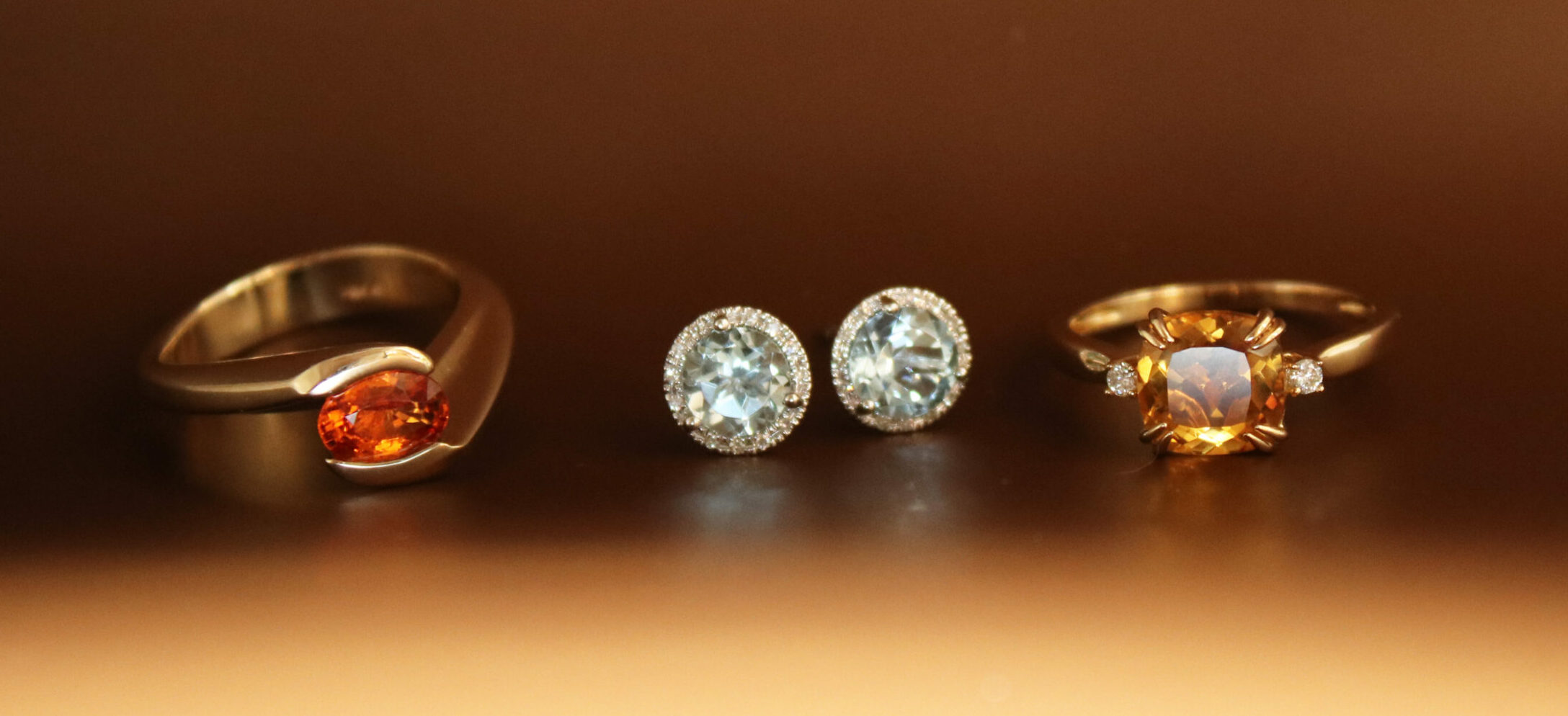 November's two birthstones are topaz and citrine. While both stones come in various shades of yellow and orange, topaz can also come in shades of blue, pink, and even colorless. Citrine, on the other hand, is always a shade of yellow or orange. Whether you prefer the sunny yellow of citrine or the versatility of topaz, November babies are lucky to have two beautiful birthstones to choose from.
Square Citrine and Diamond Pendant | $4,250

This gorgeous pendant by Spark Creations is crafted from 18k white gold and features a 5.75ct citrine and 0.40 total carats of diamonds.

Marco Bicego Jaipur Color Collection 18K Yellow Gold and Diamond Small Drop Earrings | $2,495

These faceted London blue topaz drop earrings from Marco Bicego's Jaipur Color Collection are crafted from 18k hand engraved yellow gold and accented with 0.05 total carats of diamonds.

David Yurman Lemon Citrine and Diamond Drop Earrings | $450

These colorful drop earrings by David Yurman are crafted from sterling silver and feature cushion cut lemon citrines and diamond accents.
Topaz and Citrine Background
In ancient times, topaz was believed to have many healing properties, including the power to calm the mind, soothe physical pain, and promote longevity. The ancient Greeks even believed that topaz could make the wearer invisible, while the Romans believed that topaz could improve eyesight. In medieval times, topaz was believed to protect the wearer from harm and was often used in amulets and talismans.

Citrine is the other birthstone for November and has been admired and revered for thousands of years. Its name comes from the French word citron, meaning lemon, because of its yellow color. The ancient Greeks and Romans believed that citrine had powerful healing properties and used it as a talisman to ward off evil spirits. In the Middle Ages, it was thought to have the power to protect against snake venom and to promote good health.