Moeller Milestone: Ayla & Heidi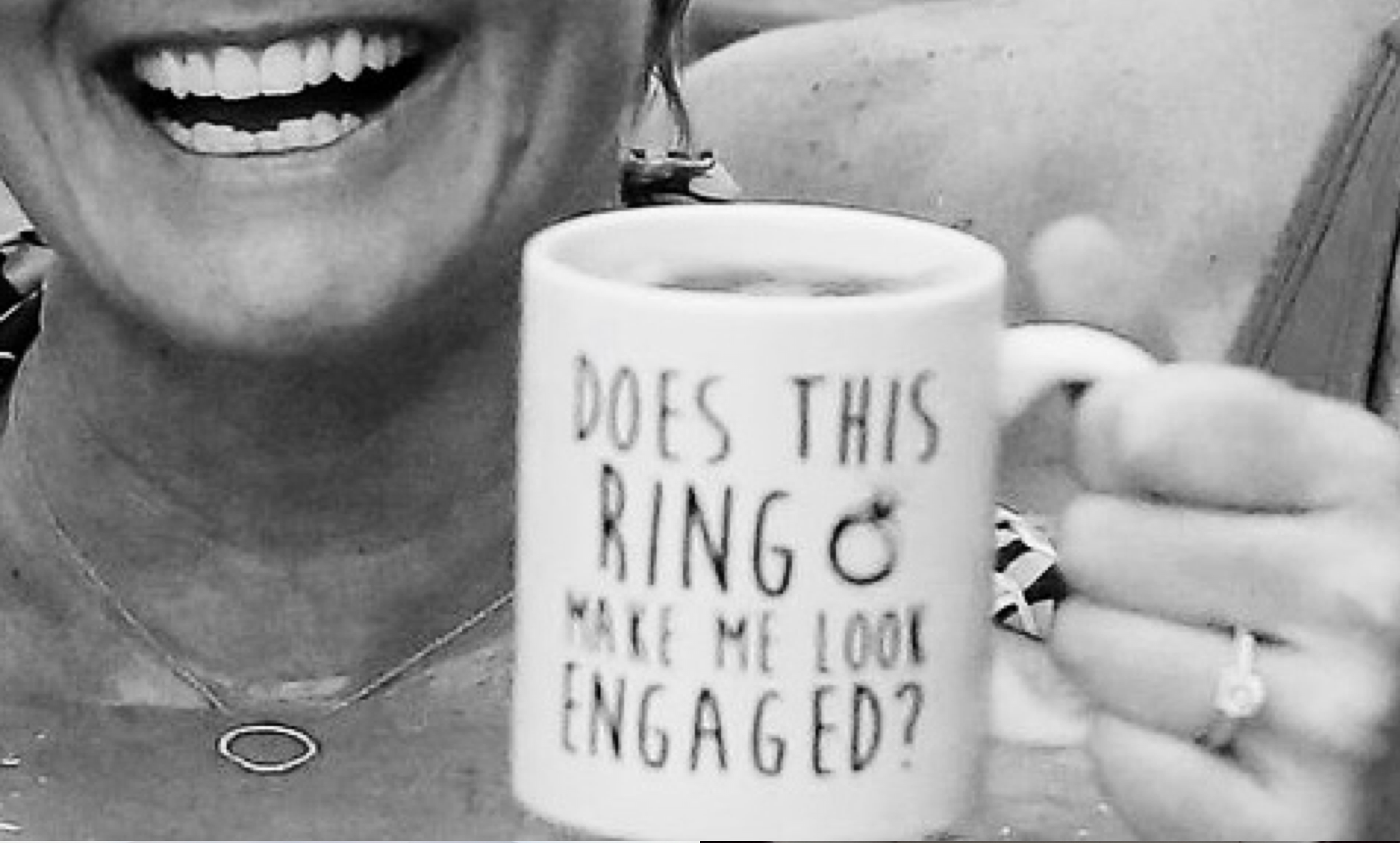 The Story:
Heidi and I met through mutual friends at a post marathon party. I'll never forget the feeling when she walked in the room (you know, that special feeling everyone talks about when they meet that special someone) — and that smile and distinct laugh! For the next 2 years, every time we ran into each other we were like magnets — no one else in the room mattered, we could talk about anything and we were always laughing! In November of 2011, I finally gave up and admitted that I was falling for her and asked her out on a date! Every day since has been like a first date, and the rest is history…
The Celebration:
Heidi is an avid skier, and the mountains are a special place for us. I knew I wanted a big surprise, and after making ski travel plans to Whistler with our 4 best friends…I knew there was no better time or place than on top of that mountain (and with the company of our besties)! Trying to coordinate details in a city and mountain we didn't know, and keeping this all secret for months was a bit challenging — so it remained somewhat up in the air on how this was going to go down "exactly". I knew I wanted Whistler and the top of the mountain…I just didn't know where! Well, when the day finally came (and after several attempts and sinking in the trees), I finally found the right spot with the most beautiful backdrop! It was freezing cold and my face was numb, but I got down on one knee. At first she was wondering what I was up to and if I was adjusting my ski. Instead, I proposed. She said YES! We were lucky enough to have our friends capture the moment and surprise us with mini champagne at the top! We celebrated with our best friends that evening by taking a chauffeured snowcat ride up to a private chalet, perched atop Blackcomb Mountain at 6000 ft. for an exclusive dining experience. It was so incredibly quaint, charming, and romantic. In fact, it was absolutely perfect! Best. Day. Ever.
I can't thank Bryan Moeller enough for all his help! We worked together for over a year trying to figure out the perfect ring. In the end, we custom designed this beautiful ring and we couldn't be happier! Such an incredible experience.
-Ayla
The Ring:
Ayla worked with Bryan Moeller to custom design a ring for Heidi that features a Forevermark cushion cut diamond.
Photos by AMPhotography | www.amlifestylephotography.com