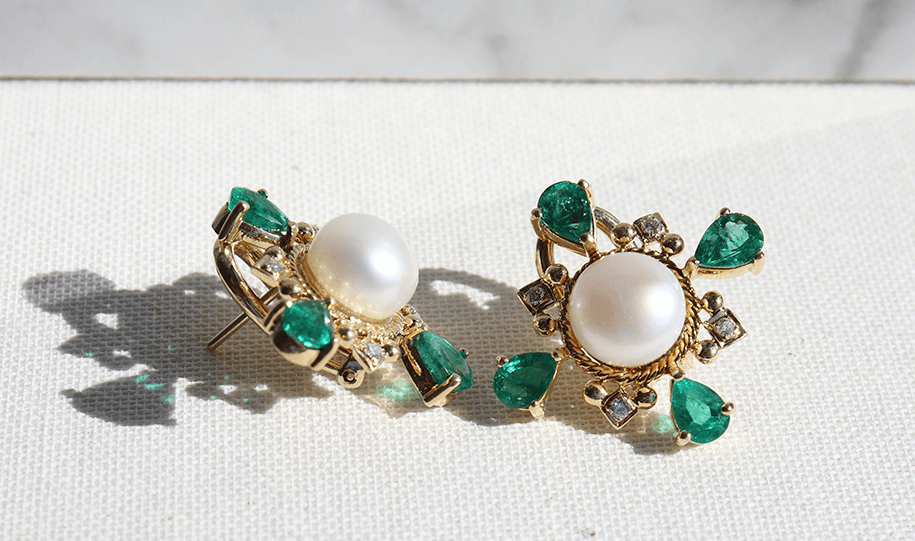 The emerald is one of the most storied gemstones in history. For thousands of years, it has been cherished for its gorgeous rich green color and its association with good fortune.
Vibrant Green
The emerald adds a rich beauty to any ensemble. In the top quality range, fine emeralds are more valuable than diamonds. There are plenty of smaller, more affordable emeralds out there, set into jewelry that is perfect for adding a pop of color. Mixed with pearls — which are huge at the moment — or other colored gemstones, emeralds make an elegant, eye-catching fashion statement.
The deep green color of emeralds has carved a presence in everything from runway fashions to home decor. The gem's color is at its best when it is given an "emerald" cut, a rectangular or square cut with beveled corners, which emphasizes the richness of color by leading the eye into it rather than deflecting attention away from it. It can also be cut into gently rounded cabochons or beads.
The emerald is seen as a symbol of rebirth, loyalty, peace, and security, making it all the more alluring.
Visit Us to Experience Exceptional Emeralds
5020 France Avenue S, Edina, MN 55410
952.926.6166
2065 Ford Parkway, St. Paul, MN 55116
651.698.6321