August Birthstone Spotlight: Peridot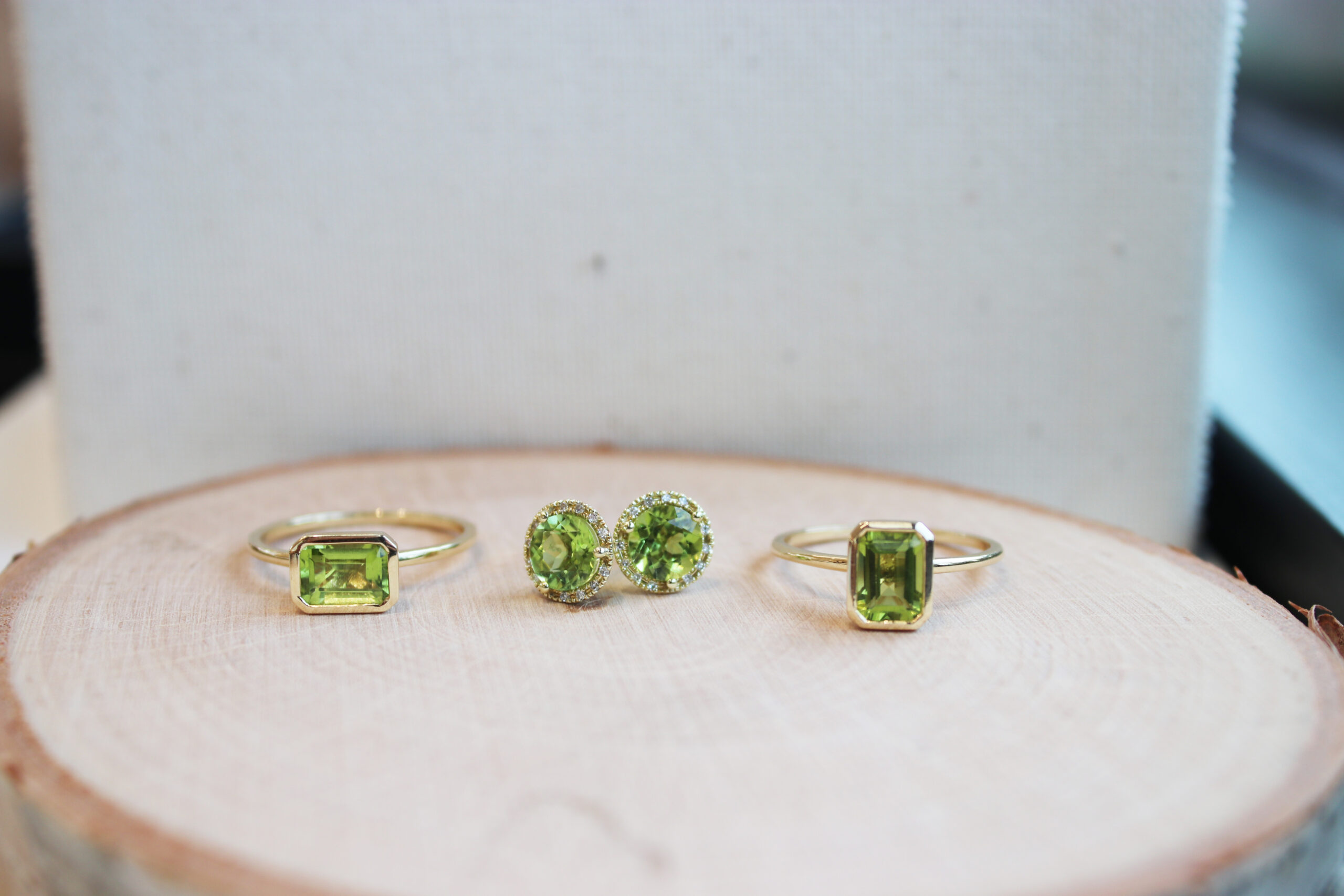 August technically has three birthstones; peridot, spinel, and sardonyx. However, the most recognized is peridot. This birthstone is also known as "evening emerald" due to their vibrant color in low light.
Emerald Cut Peridot and Diamond Ring | $1,975

This colorful ring by In Style by Rafael is crafted from 14k yellow gold and features a 2.50ct emerald cut peridot and 0.39 total carats of halo and side diamonds.

Round Peridot Bezel Set Stud Earrings | $525

These peridot earrings by In Style by Rafael are crafted from 14k yellow gold and feature 1.00 total carats of round peridot.

Classic Chain Peridot Pull Through Bracelet | $895

This bracelet by John Hardy is crafted from sterling silver and features peridots.
Peridot Background
Peridot is known for being formed under extreme conditions. This gemstone can be found in hardened lava, the Earth's mantle, and even in meteorites.
Throughout history, peridot has been confused with other gemstones such as topaz and emerald. Many historians believe that Cleopatra's famous emerald collection is actually peridot. Also, the Shrine of the Three Holy Kings in Germany's Cologne Cathedral is adorned with 200 carats of what many believed to be emeralds, but are actually peridot.
Peridot was used as a protective talisman, shielding the wearer from evil spirits and "terrors of the night".