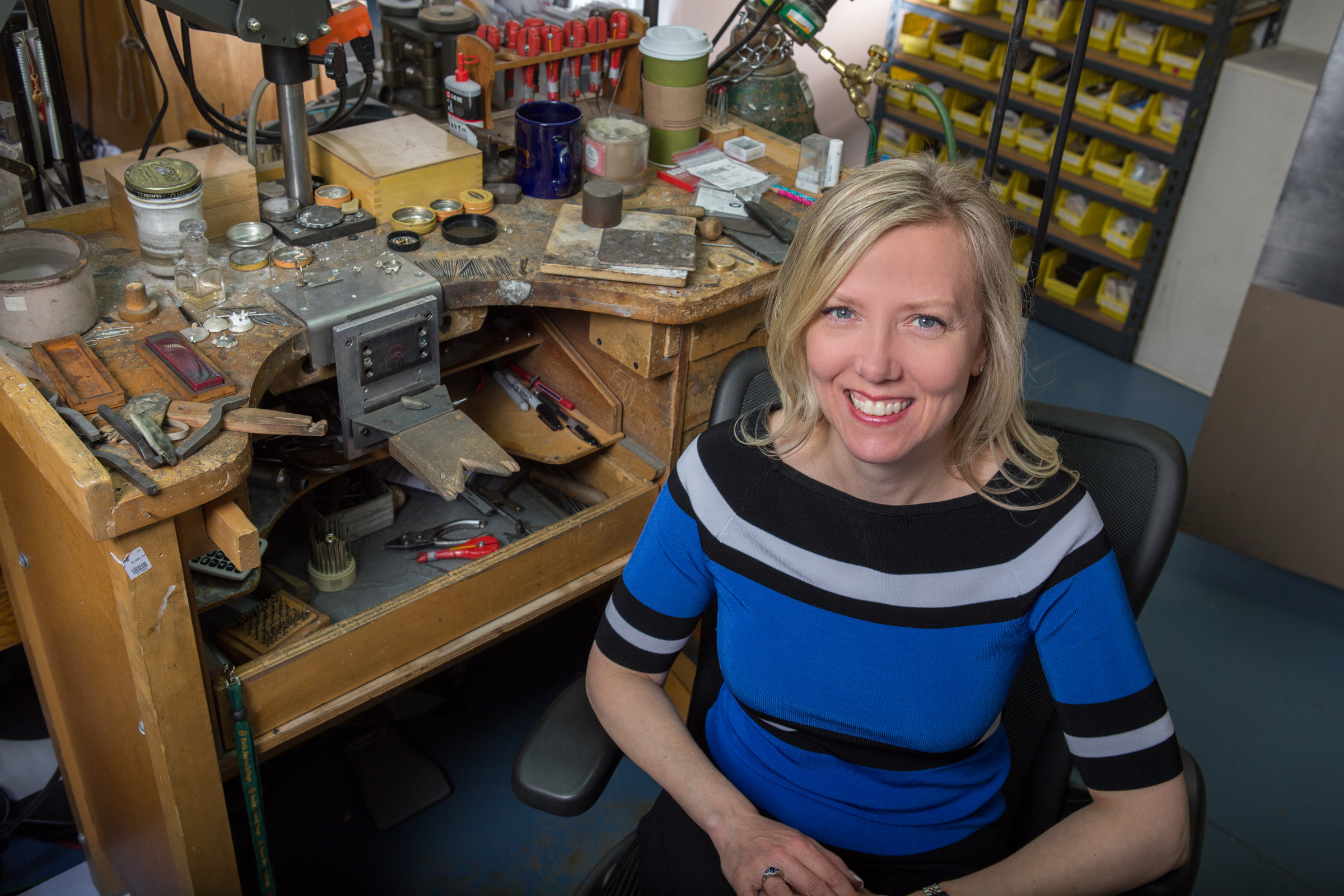 Certified Gemologist Appraiser | Jewelry Industry Since 1989
Favorite Gemstone: Sapphires. I love them for their beauty, durability, and they occur in a wide variety of colors.
What's the most rewarding part of your job? I love being able to create a piece of jewelry from start to finish, designing on CAD, casting, setting the gemstones, and polishing to create something special and beautiful that will be treasured for generations.
Favorite Sports Team: Gophers Men's Hockey
Favorite Things To Do: Snowmobiling and competing with my dog in various dog sports.
Causes I'm Passionate About: Canine Inspired Change, therapy dog team. I also volunteer within the dog sporting community helping with the operations of competitions.
Must-Have Watch or Piece of Jewelry: Diamond stud earrings. Classic, beautiful, wear them anywhere with anything!